With the popularity of shows like Shark Tank and online marketplaces such as Amazon and eBay, entrepreneurs can dream up just about anything, have it manufactured relatively easily and start selling it to the masses.
How does contract manufacturing work?
While the process might come with different names, many know it as contract manufacturing. Farming out your production to an outside firm can help you produce and sell products without having to invest in machinery, equipment, or specialized product knowledge.
For some SMEs and start-ups, it leaves them free to do what they do best – sales and marketing!
For others it is a method of defraying capital investment, at a time when the great idea has yet to deliver great revenues!
What is a contract manufacturer?
A contract manufacturer makes products for other businesses, typically specializing in a particular category of products.
So, who would benefit from product contract manufacturing?
An entrepreneur with no experience and limited funds wants to get his/her idea to market quickly
A business wants to try out a one-off product requiring different equipment and/or materials to produce
A business wants to introduce a new product line
A business wants to white-label a product the manufacturer already makes
A manufacturer may possess the needed expertise a business does not have
A manufacturer may have the quality control to meet standards/regulations for certain products or industries
In an uncertain economy, product contract manufacturing offers flexibility to any business unable to make a financial commitment, and in any business, building in flexibility is a very good idea!
Often a business will approach a manufacturer with a recipe, formula, or design to produce items to certain specifications. They come to an agreement which normally includes confidentiality and the business maintaining intellectual rights to the product(s). Companies that outsource production to manufacturers in other countries frequently choose to do so to reduce costs, but must consider cultural issues, political issues, bad weather and other factors that could affect the supply chain and impact delivery times.
The Importance of Inventory Management Software in Contract Manufacturing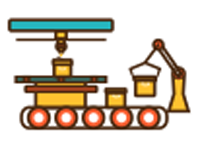 Managing
inventory
in a manufacturing operation is complex. The very fact that you are converting components or ingredients into different products creates
inventory
headaches. Add to that multiple levels of assemblies in traditional batch manufacturing plants, and coping with co-products and by-products in process manufacturing plants, e.g. food, chemicals, pharmaceuticals, and it is hard to cope with pen-and-paper or even spreadsheets.
​In contract manufacture, another layer of added complexity is introduced, as you need to segregate manufacture by customer, and account for it accordingly.
SOS Inventory is Ideal for Contract Manufacturers
SOS Inventory is designed specifically for the SME contract manufacturer. It is functionally rich, affordable and easy-to-implement. It is widely used across the manufacturing spectrum from cookie dough to car components. If you've been shopping around for ERP for contract manufacturing and discovered how expensive and cumbersome most high end software systems can be, you'll be delighted to know how affordable SOS is.
It provides the controls needed to allow a contract manufacturer to maintain profitable control of its business in a pressured environment.
Contract Manufacturing Software
The complexities of managing multiple customers, a variety of raw materials, suppliers, formulas, recipes, and workflow processes are further complicated by vague reporting. Recording every step, cost, location, description, lot number, serial number, etc. provides the broad data set required by contract manufacturing software to review, analyze, and make short and long-term business decisions.
Contract Manufacturing Management
For businesses working with one or more partners, contract manufacturing management becomes an important part of business growth and profitability. Offloading work to a contract manufacturer to manage costs does not guarantee profitability. Success relies not only on agreed terms for cost, quality, and quantity. Operating from a single location is another important factor as moves impact equipment setup and calibration. The manufacturer's commitment to on-time delivery and lead time is important when that supplier is the single source for production. Maintaining a good relationship with the manufacturer will facilitate new product development and ensure greater transparency in the event of disruption and decision-making.
The Attraction of Offshore Contract Manufacturing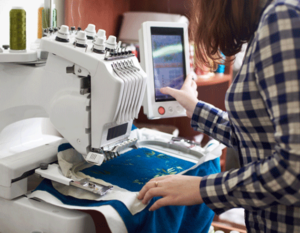 Costs will often make overseas production seem attractive, and yet, as the recent Corona virus pandemic has demonstrated, extended supply chains are a point of weakness in any business model; they are easy to disrupt and will quickly impact your delivery promises and compromise your hard earned yet fragile reputation.
Please remember that in this digital age, you are competing with the best in the world in your own back yard. Bad news travels fast, and your failure to deliver will soon be common knowledge.
The other element that you might bear in mind if you are thinking of offshore contract manufacturing is culture and trust.
Please don't presume that the world operates to the standards and morals that you are used to. It doesn't!
If you are thinking of offshore contract manufacture because the reduced costs are compelling and that alone can turn your great idea into a goldmine; well, please employ someone who has done it before, and who can act as a pathfinder for you.
There are other services that fall under the umbrella of contract manufacturing. These are just a few of them:
Contract Assembly – If your business hires an outside manufacturer to assemble raw materials (parts) into a finished product manually or by machine. (You don't need specialized contract assembly software when SOS Inventory provides every functionality you'll need).
Contract Machining – Pertains to contract manufacturers with machine shops that offer the use of their machining services.
Contract Packaging – The creation of materials to pack items for shipment, from labels to shrink wrap to bubble packing, is commonly not performed at the same facility the company's product is manufactured.
Industrial Contract Manufacturing – A subdivision of contract manufacturing that includes production of industrial equipment like metals, plastics, textiles, etc.
Military Contract Manufacturing – A subdivision referring to defense contracting by government approved companies for military supplies such as airplanes, helicopters, weaponry, and other gear.
Electronic – A large sector of the overall field, these manufacturers create all types of electronic parts to be used in the creation of other products.
Aerospace – This fields create the parts used in the manufacture of planes, jets, helicopters, spacecraft, and satellites.
Having access to the broad features of contract manufacturing ERP software functionality makes managing any industry that much easier.
Contract Manufacturing Partner
While there are many benefits to finding the right partner, choosing one by price only and failing to do your homework can lead to problems down the road. A lot of consideration should go into the decision-making process and when the best match could be overseas, narrowing down the possibilities may be best left to a consultant.
The end goal is finding a company that already has the right equipment to produce the product you need. If there are regulations or compliance standards in your industry, it's important that company is familiar with them and operating in a way that complies with them.
Low quotes might not include fees and charges that show up later in billing. If choosing the partner by price alone, there may be a big surprise in store. It's likely the manufacturer your competitor uses is a good fit for you – it already carries the right equipment and knows industry-specific requirements, so don't brush it off simply because you think it's taboo.
Don't expect your partner to become an investor; their margins are low enough already without counting on a piece of an unproven business. You also shouldn't expect your partner to do your job; someone will still need to oversee operations and quality control.
Managing the contract manufacturing processes or including inventory delegated to a contract manufacturer are both simplified by SOS Inventory software. SOS also provides manufacturing order management features to integrate production with your sales processes.
Q: How can I go about preserving my intellectual property rights while collaborating with a contract manufacturer?
A: Securing your intellectual property (IP) is crucial when dealing with a contract manufacturer, particularly if the product you're manufacturing has unparalleled features or design aspects that set it apart from others in the market. Follow these steps to protect your IP:
Non-disclosure agreement (NDA): A legal contract that outlines the sensitive information that will be exchanged among the parties involved in the manufacturing process. It is vital to have a signed NDA in place before disclosing any confidential information to the manufacturer.
Intellectual Property agreement: A separate agreement that covers the ownership of any intellectual property created or used throughout the manufacturing process. This agreement should explicitly state the ownership rights, terms of use, and any compensation arrangements.
Patent and trademark protection: If your product is unique, it may be worthwhile to consider filing for patents or trademarks to safeguard it. This can help prevent others from duplicating or using your product without authorization.
Use a trusted manufacturer: Partner with a reputable contract manufacturer that has a proven history of respecting and protecting intellectual property. Request references and conduct thorough research before selecting a manufacturer.
Limit access to information: Only provide the manufacturer with the information they require to produce your product. Do not disclose any unnecessary or sensitive information.
Monitor production: Continuously monitor the manufacturing process to ensure that the manufacturer is not using your IP improperly.
By taking these measures, you can defend your intellectual property and guarantee that your product remains exclusive and competitive in the marketplace.