What is kitting? Kitting is the process of combining products together to create a bundled item. For instance, meal delivery kits, which have recently become quite popular, are comprised of different food inventory products, and sold as a kit to make more money than selling each separately. Kit items are, by definition, made up of items that can sometimes each be sold individually, if needed. In contrast, an assembly is an item that is manufactured (built) from component items.
​Manufacturers often sell different colors, flavors, or varieties of products together as a kit. A can of cat food can sell by itself or packaged into groups of twelve or twenty-four, grouping one or multiple flavors. Kits offer convenience and savings to the consumer who often save money when buying the items packaged together.
Retailers also use product kitting as means to increase revenue and bring renewed interest with varied packaging – think holiday kits, limited editions, etc. that are popular, seasonal gift items.
​Kitting helps to move more product off the shelf, alleviating storage space and freeing up finances. Selling kits helps manufacturers control overhead costs and increases repeat sales. A great way to move less popular products is to package them with best sellers in a kit. Kitting in manufacturing also generates additional sales around the holidays.
Inventory Software for Kitting
Having advanced functionality to accommodate kitting is desirable in manufacturing software. In SOS Inventory, when you record a build transaction into the system, the inventory of the assembly item increases and the inventory of the component items decreases, as they are used to build the assembly. A common example of a kit is a sampler pack, where you bundle individual products together when you ship them, although they remain individual items.
Kitting vs. Bundling
Kitting requires assembly or packaging of components into a kit or bundle, while bundling involves pre-packaging complete products or items together. Kitting can be customized to meet specific customer needs or requests, while bundling is generally not customizable beyond pre-packaged bundles. Both kitting and bundling offer benefits such as increasing sales and adding value, but they are commonly used in different industries and have different applications.
| | Kitting | Bundling |
| --- | --- | --- |
| Definition: | A kit is created by group together items or components | When finished items are put together for a sale or special promotion |
| Purpose: | Generate new products or kits that can be sold or used in production | Drive up sales and offer additional value to customers |
| Components: | The combination of individual items such as a meal kit | Complete products or items packaged together which normally sell individually such as a can of soda |
| Customization: | Can be customized to meet specific customer needs or requests | Generally, not customizable beyond pre-packaged bundles |
| Industry: | Commonly used in manufacturing, e-commerce, and retail | Commonly used in retail, hospitality, and entertainment |
| Benefits: | Streamlines production, reduces inventory costs, improves order accuracy | Increases sales, attracts customers, adds value |
How SOS Inventory Handles the Kitting Process Masterfully
When working with SOS Inventory, you can create a kit by adding or editing an item that will represent the kit. For the item type, select Kit (Item Group). That will create a kit item. To add components to the kit, be sure that you've created the kit item. Then, go to the Items list and find that item. In the Actions Menu for the kit item, select Edit Bill of Materials. This will take you to a page where you can enter the components. Be sure to include a quantity for each component. Once that is complete, you can use the kit as a regular item and the system will recognize the components.
Having the right software for kitting makes your business more efficient and profitable. SOS Inventory was designed to manage all your inventory activity including turning individual products into kits, then tracking and tracing those items through customer delivery. SOS will turn your kitting processes into simple, easy-to-use transactions so you can focus on what is most important for your business.
​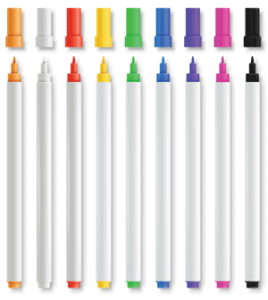 Kits act differently on different transactions. On purchase orders, the kit has a button to allow the user to expand the kit to list the components instead. On the item receipt, you have the same option, but when you save the item receipt, all unexpanded kits will be expanded to affect the inventory appropriately. On sales forms such as the sales order, invoice, estimate, and sales receipt, you have the Expand button and the choice of expanding or saving as a kit item just like the purchase order. On pick tickets or shipments, they will expand upon saving since the warehouse needs to know which items to pull from the shelves for the kit.
Kits can also be disassembled if the individual finished products are needed and in your SOS Inventory account, you can reduce the number of kits and move the individual products back to inventory.
If you're asking what is kitting, you're likely at a pivotal point in your business, ready to market your goods in packages to broaden your target market. What better way to grow your business than to turn to SOS Inventory for more features and better control.