Inventory Tracking Software
In today's rapidly evolving world, keeping up with demand while remaining profitable is a challenge. To achieve this demands a competitive advantage – and great inventory tracking software can give you one. Keeping customers happy requires timely delivery of quality products which can be difficult when facing rising costs and supply chain disruptions. Trimming the fat wherever possible reduces costs and gives your business the potential to increase profits, or at least hold your own in a tough market. The trick is to reduce costs in the right areas and doing that demands extensive reporting analytics.
SOS Inventory Software to Track Inventory
The best software to track inventory should offer flexibility for today's ever-changing work environment:
Cloud-based software accessible from any location with secure data storage and no IT maintenance costs.
Mobile ready – Conduct physical inventory counts from the warehouse from any mobile device with our mobile inventory app.
Flexible inventory accounting options – choose from FIFO, LIFO, or weighted average.
Seamless integration with market-leading QuickBooks Online for QuickBooks Online's powerful finance management features. Quickly import data into SOS Inventory from your existing QuickBooks Online account.
Generate over 50 different types of reports and analyses for keen insights and in-depth analysis.
Centralize information from all locations and departments to create a single version of the truth.
Whether your business requires advanced features for discrete or process manufacturing, SOS Inventory is designed to provide you with the rich set of features needed to oversee every work action. Extensive reporting abilities offer an inventory analytics software advantage.
Inventory and supply tracking software features that integrate with other functions of your business assist in keeping data uniform at every access point.
Inventory Tracking Solutions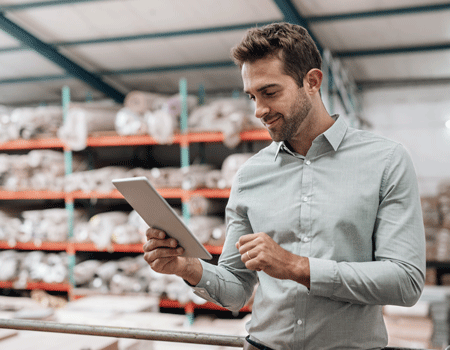 For process manufacturing, SOS Inventory offers:
Barcode generation, scanning and tracking
Quantities in decimal points to accommodate recipes and formulas
Lot tracking to manage movement of batches by date of receipt and expiration
Forward and backward traceability to locate product in the event of ingredient flaw
Manage co-products or by-products created in production, adding, or subtracting quantities from inventory as appropriate.
SOS Inventory's capability encompasses all the stages a product takes from the raw ingredients or products arriving from suppliers through delivery to the customer, and after delivery warrantee service as required; SOS can generate product history by serial number.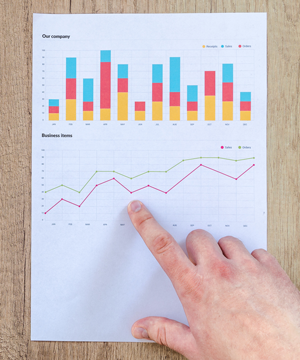 SOS Inventory joins up your production workflow with fulfillment, purchasing, sales and finance to unify all company information and present it in a clear, concise format for any employee in your business. Manage costs and work actions at every stage, customized to record as much detail as your business needs.
Your ability to perform inventory analytics, assessing product performance from many different viewpoints, gives you keen insights into areas for improvement.
Any business owner with aspirations for expansion can reap the benefits of highly functional, yet easy-to-use, ERP software at a tiny price tag with SOS Inventory's inventory tracking software capabilities.
Couple the price point with truly outstanding customer service and support and you have a recipe for success. Why not get started today with your no risk, free trial?