Production Tracking Software
Streamlining workflow, reducing labor, and increasing efficiency are all possible with production tracking software. Everything that happens on your production floor, from barcode scanning of raw materials or products to recording different stages of builds or assemblies through fulfillment can be artfully managed, accurately recorded and fine-tuned to boost efficiency with the aid of SOS Inventory software.
A cloud-based solution designed to deliver powerful features at an easy to manage price for small business owners, SOS Inventory will organize your products, unify data from all departments and provide the clear concise analysis you need for important decision making.
Product tracking management software features should streamline processes to make your team's jobs easier, save time and, ultimately, free up more cash flow for other investments.
Manufacturing Production Software
Receipt from Suppliers:
Generate barcodes to create barcode labels, recording product details, sizes, colors, measurements, expiration dates, etc.
Scan barcodes into SOS Inventory for real-time inventory counts from any mobile accessible device using our app
Production:
Initiate production with a build or assembly action, automatically creating finished goods while subtracting raw materials.
Manually or automatically generate purchase orders as inventory quantities reach reorder points.
Track costs of production, overhead and labor
Track and trace product forward or backward at any stage
Receive work orders and convert to finished goods upon completion
Customize fields to accommodate quantity types
Manage recipes or formulas
Generate kits
Create pick tickets
Handle make to order and make for stock inventory
Manage discrete and process manufacturing workflows
Conduct serial and lot tracking
Merge Information with Other Departments:
Relay costs to financing for full or partial invoicing
Update inventory counts in all departments and software applications
Generate over 50 different types of reports for analyses or regulatory compliance
Integrate seamlessly with QuickBooks Online, Shopify, ShipStation, UPS, Big Commerce and EDI
How to Track Production in Manufacturing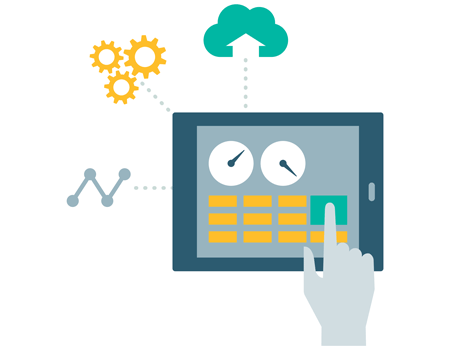 Where a product is at any stage of production is easy to determine as every detail is logged on its journey to becoming a finished product.
Each workflow station relays recent production information to a central database used by everyone in the business. As each department contributes information, that information keeps inventory counts accurate, costs updated and controlled, and finance in sync with what's happening on the floor. Meeting demand with adequate stock is essential to growth and limiting inventory investment is key to keeping cash flow available.
If your goal is to reduce waste, increase productivity, lower costs, and increasing ROI all while maintaining quality, SOS Inventory provides your team with the tools to manage and restructure processes for optimal performance. Why not get started today with a free trial?