Many smaller food companies start by using spreadsheets to track production costs, food cost inventory, etc. And while volumes and variability are low, this is feasible. However, it quickly becomes onerous, and, as a result, error-prone once the business grows. Then, keeping track of raw materials deliveries, tracking expiration dates and the need to be able to manage recalls effectively and quickly means a more sophisticated system is needed.
Tracking Food Costs
Compliance is a big issue in food manufacturing and distribution and having a visible and auditable traceability management system is essential. So, tracking and tracing food and the cost of food is a big issue.
When working with recipes, the cost of producing a food inventory item can increase when the cost of any of your ingredients increase. As those costs vary, SOS Inventory will adjust costs to give you accurate total costs for your products, applying a first in first out accounting method to accurately reflect costs for lots of products and time frames.
Food Distribution Software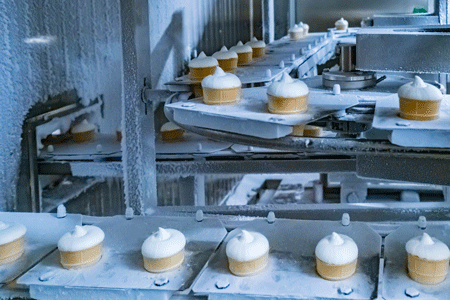 A food distributor has many of the same challenges. Traceability is essential. Shelf life and expiration dates are paramount. Keeping up to date with trends and demands from the larger (more onerous) customers is a massive issue. Blockchain was not an issue until recently, and now all food distribution companies need to have all-encompassing plans and strategies.
Q: What is the food cost formula?
A:  Add the value of your inventory from the ending period to the value of your new inventory less the value of your inventory at the end of the period.
Q: Why do costs fluctuate so often?
A: The cost of creating food can increase when either the cost of ingredients increase, perhaps due to inclement weather, or due to waste in production.
Seasons change and so does the availability of ingredients along with what people prefer to eat. Updating your inventory with ingredients that are readily available or lower cost will help you lower your production costs and sell items that your customers are more likely to buy. Looking back at the previous year's sales is a good indication of when you're likely to experience changes in demand, but each year, farmers face new challenges with climate, so you have to always stay abreast with good communication with your suppliers.
Having a food inventory tracker in place within your software gives you firmer control over your ingredients, how they are moved, managed, packaged and delivered as high quality finished products to your customers.
What the Food Distributor Needs - Food Inventory Software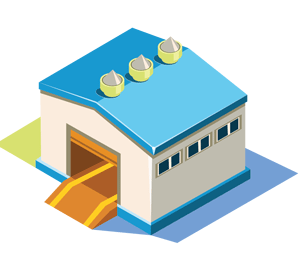 With thousands of supermarkets across the U.S. alone, a food distributor's handling of food items relies on the efficiency of supply chains, warehouse managers, packers, and careful logistics to deliver fresh food across a wide geographic area.
​Every touchpoint must be logged, and each item scanned for a full view of movement through the warehouse. The ability to scan a product, log its description and expiration ensure a plan is in place to place it in the hands of the customer before it expires.
SOS Inventory Works Fabulously for Food Businesses
SOS Inventory is widely used by food manufacturers and distributors alike. A business can create recipes with raw materials, continuously updating inventory counts in the process. Each food inventory item can be assigned a lot number that will follow it through all operations and be affiliated with the product's final destination for easy tracing.
Enjoy the benefits of food inventory management software functionality that streamlines work processes, saves on labor costs and gives greater insights into your business' performance. Get started today with a free trial!