ShipStation Inventory Management
SOS Inventory provides ShipStation inventory management control by updating inventory counts every time an item is shipped to the customer. Using these intelligent softwares together gives your business the ability to maintain real-time inventory counts by removing shipped items from your available inventory as finished product is sent out to the customer.
Because SOS Inventory can manage sales orders from many different sales channels, integration with SOS Inventory allows inventory management from all channels to be performed in a single portal, transferring customer information to ShipStation to generate a shipping label, and then sending back a notification from ShipStation to update inventory levels.
ShipStation Inventory Tracking Made Easy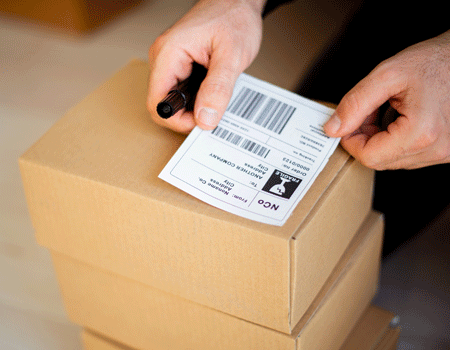 In just a few quick steps, you can sync your ShipStation account to your SOS Inventory account. From the "Settings Menu" in your SOS Inventory account, simply follow the prompt to configure ShipStation to work with your SOS Inventory account.
Now you are ready to create a shipment in SOS that will sync to ShipStation using the carrier of your choosing.
In your ShipStation account, choose the Update Stores option to import shipments from SOS Inventory. Once the shipment is processed through a carrier, ShipStation will send tracking information back to your SOS Inventory account according to your notification settings within ShipStation. For immediate notification upon label creation, choose "Send marketplace notification when … Shipping label is created." Shipping methods in ShipStation should be mapped in ShipStation to sync said information to your SOS Inventory account.
As real-time shipping information is received from ShipStation, your inventory from any location indicated will reflect the removal of the item shipped. If items sold are at a warehouse, then ShipStation warehouse management actions will be prompted by the shipping notification.
SOS Inventory can manage inventory from multiple locations from a warehouse to a manufacturing facility to a brick-and-mortar storefront and everything in between. By combining the efforts of ShipStation with SOS Inventory, no matter where your inventory is located or where the sale takes place, all your information will be accurate across your organization no matter where it is accessed. Adding SOS Inventory streamlines the processes without effecting the fulfillment method. Rather, it reduces the steps required to maintain up to date inventory levels when customer orders ship.
When configured to integrate with your ecommerce platforms, your storefronts will also receive updated inventory levels upon notification of items shipped from SOS Inventory.
To simplify matters a step further, SOS Inventory integrates with your QuickBooks Online account, production, supply chain, sales orders and fulfillment keeping everyone in your organization on the same page. Greater ShipStation inventory control with SOS makes your data more reliable while saving time performing repetitive functions.
Enhance your ShipStation inventory management capabilities with end-to-end operations control, tracking at every stage of your business from receipt of goods through delivery to customer plus returns and service warranties. SOS Inventory gives you the advanced inventory features you need by saving you time and money while giving you clarity, accuracy, and greater organization. Why not get started with a free trial today?