A stock ERP system integrates inventory management software with other important business functions to unify information in a single platform for everyone in the business to access. By connecting all the workflows from different departments, products, their quantities, and costs can be updated by different employees who perform different tasks and shared with throughout the business. When everyone uses the same data set, you get more accurate information for more informed business decisions.
Stock Management Software Integrations
Sharing information leads to more informed decisions and that happens with the fusion of backend operations, customer-facing sales functions, and communication with the finance department. SOS Inventory ties your suppliers, production, fulfillment, sales, and finance together to generate real-time inventory information with precise costs and counts to reduce labor. Duplicated data is eliminated and every cost, including work in progress, can be tracked.
When information from one department communicates with another, actions can be automated and you may create alerts to keep staff updated when reorders are necessary, workflows are completed, orders are fulfilled, and products delivered to customers.
QuickBooks Stock Integration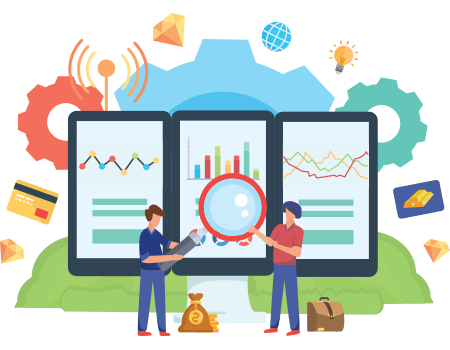 For QuickBooks Online users, SOS Inventory is simply the best inventory software option, offering quick and easy implementation with ongoing, bi-directional communication of data between the two platforms. Your QuickBooks stock information is fed data from your SOS Inventory account to produce invoices, pay vendors and keep accurate books.
In SOS Inventory's reporting tab, you will find over fifty different types of reports to dig into fine details about specific product performance, suppliers, sales and much more. Your team can make more informed decisions when armed with up to the minute information about product and sales output.
Important ERP Stock Management Systems Features:
Real-time inventory information including quantities, descriptions, expirations, instructions, sizes, and any other important information you wish to track.
End-to-end operations management offering unified data to any employee with access.
Generate purchase orders to suppliers from a sales order.
Generate barcodes for products and scan them directly into the software to update inventory counts.
Create pick tickets and packing slips from sales orders.
Lot and serial number tracking
Food traceability capabilities
Track cost history
Track work in progress
Create product templates using a bill of materials.
Sync with QBO for regular updates
Integrate with Shopify, UPS, ShipStation, Big Commerce and other major ecommerce platforms for better inventory control.
Track raw materials provided to contract manufacturers.
Perform both discrete and process manufacturing workflows.
Track product following customer delivery when warranty service is indicated.
When your ERP inventory system fits your budget, business size, employee needs and functionality, you've got a manageable solution for all your pain points.
ERP for Inventory Management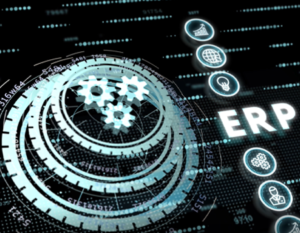 SOS provides ERP for inventory without the burden of functions most small businesses don't require. When you manage stock inventory with SOS, you can avoid stockouts and resulting lost sales while at the same time ensuring you don't carry too much stock, tying up excessive cash flow. SOS Inventory is a powerful tool for striking the perfect balance of inventory that will keep your business profitable, reduce labor costs, uncover waste, and allow your business to streamline processes across the board. Most stock control software offering ERP capabilities comes with a hefty price tag and a huge learning curve. SOS Inventory will be your partner in creating greater profits, transparency, and scalable growth opportunities.
Companies that grow do so armed with deep insights into all areas of their business. SOS Inventory gives your business that insight and gives you stock ERP control designed for small businesses to reach your business goals. Give SOS a try for free today!