QuickBooks Online Inventory
And How it Can Streamline Your Business
SOS Inventory was designed to solve your QuickBooks Online inventory challenges through seamless integration and minimal set-up time. Small business owners rarely have the complete picture of all their departments simultaneously. If you are working with spreadsheets, it's hard to get one version of the truth. If you're ready to make the move to QuickBooks Online or are already a QBO user looking for more functionality, ease-of-use and affordability, then SOS Inventory is a great fit for your business.
Why Small Businesses Turn to SOS Inventory
Although QBO is the go-to solution for balancing books, it still has many shortfalls. If you buy, sell, manufacture or warehouse products, much goes on behind the scenes that QuickBooks cannot address without an inventory management application add-on. In fact, you just don't get inventory items with QuickBooks online. That's where SOS comes in.
SOS Inventory fills in the gaps missing from QuickBooks Online such as managing backorders, calculated average cost, negative stock-on-hand, inability to close the books when inventory is negative, and no custom field options for inventory. When paired with QBO, SOS Inventory supercharges the platform; together the two function as a fine-tuned manufacturing, sales order and inventory engine. SOS provides the full picture, the ability to accurately track inventory on-hand, and manage every area of your operations to save you time and, most importantly, money.
QuickBooks Online is preferred by 80% of business for business accounting, but it lacks the ability to manage inventory. Because you don't get inventory items on QuickBooks Online, we have created our software specifically to address this issue.
Inventory Apps for QuickBooks Online
Although SOS Inventory isn't the only inventory app for QuickBooks Online, it is the most popular and the most highly rated on the Intuit AppStore. We currently have customers in over fifty countries and serving many industries. Greater QBO inventory functionality comes from importing data from your SOS Inventory account. SOS Inventory was designed to fit QBO like a glove, making integration a breeze.
Other QuickBooks Online Inventory Apps are simply unaffordable for most small businesses. With SOS Inventory, you get all the formidable functionality of competitive QuickBooks inventory management software at a small fraction of the cost.
Sales Order App for QuickBooks Online
With no sales order capabilities in QuickBooks Online, you are compelled to keep track of backorders on a spreadsheet. Long term maintenance of accurate records becomes a challenge, especially if someone familiar with Excel formulas leaves the company and his or her replacement doesn't know how to use advanced spreadsheet functions.
All sales order data is easily manageable from within your SOS Inventory administrative panel.  This tab is located under the sales navigation tab.
​
SOS inventory offers a wealth of sales order functionality: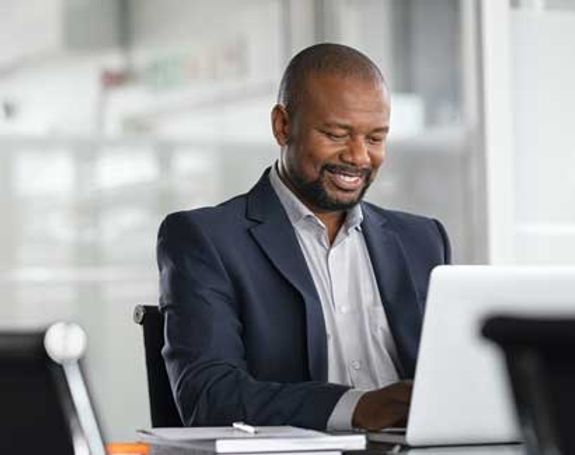 Create Purchase Orders (from Sales Order)

Create PDF

Create Transfer

Email Order

Create RMA

Create Works Order

View profit/loss on order

Create Pick Tickets

Create Invoice

Create Shipment

Create Return and more
Order Management QuickBooks Online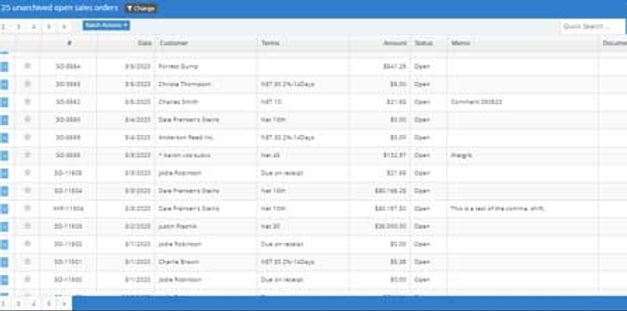 Order management in QuickBooks Online simply isn't possible. Your sales order should generate invoices and your inventory should be reduced accordingly. SOS Inventory makes QBO inventory smarter and work better for overseeing and managing the flow of products from your suppliers to your customers.
There's simply no better way to streamline your QuickBooks Online inventory workflows than to integrate QBO with SOS Inventory. Why not get started today with the best QuickBooks inventory software addon on the market?