Inventory Management Solutions
Effective inventory management solutions corral all areas of your business, organize them, and optimize their performance. SOS Inventory is just such a solution, offering an inexpensive, but highly effective and well proven platform to manage all your business operations.
To accelerate growth, a business must graduate from managing departmental functions on spreadsheets.
To make effective decisions you need one version of the truth, and islands of automation supported by departmental spreadsheets will not deliver this.
Integrating data and sharing knowledge facilitate growth, transparency, and help managers make better decisions.
If you want a unified company, you need a unified system, and SOS is just that. Specifically written for SMEs, it is affordable, easy to implement, easy to use and loved by the users.
Why Small Businesses Prefer SOS Inventory Tracking Solutions
Whether your business is run by a handful of people who wear multiple hats or a team several hundred strong, SOS Inventory provides both the tools and support you will need to transition from spreadsheets to our robust, cloud-based, integrated business software platform. If you are looking for great performing inventory management solutions at a great price tag, SOS Inventory is the inventory tracking solution for you.
Intelligent Solutions for Inventory Management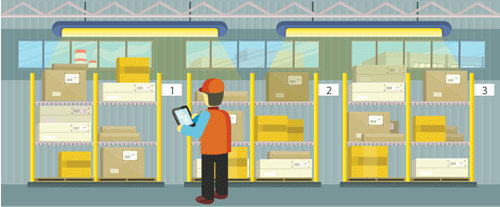 SOS Inventory supports different methods of implementation to meet your company's needs.
If you are a startup business and new to inventory management, we can provide the level of guidance you need or arrange the complete set-up process with one of our ProAdvisors.
If you have experience, and need hand-holding, we will be there with committed live support at no additional cost at any hour of the day. Within a few short weeks, your entire system can be up and running, and perfectly synchronized with your QuickBooks Online data, or connected to Shopify, BigCommerce, ShipStation, Zapier or UPS. Our goal is to make complicated operations easy and quickly accessible for you and your team with seamless inventory solutions.
Being organized leads to clarity; clarity leads to transparency and better decision-making abilities. SOS Inventory provides extensive data analysis, examining your inventory costs, profits, sales and more. Our inventory control solutions give you every feature you could possibly need without the excessive monthly fees and setup costs.
Get every feature you would expect from enterprise inventory software solutions at a fraction of the cost. For a low monthly fee starting at only $49.95 for 2 users, and no set-up costs, your team can access high octane level inventory software without overextending your budget.
Always knowing which products you have on hand and their stage of production is a powerful position to be in. When you know what is on hand, when to reorder, and whether your sales are meeting expectations, you are in control and can more easily steer the business to its next objective.
SOS Inventory gives you comprehensive inventory management solutions for small businesses that:
Generate product barcodes

Scan barcodes with any mobile-friendly device using our mobile application

Log all counts, descriptions, locations, prices, costs, expiration dates, etc. for every product, beginning from the time materials arrive from suppliers.

Update inventory accounts company-wide in real-time

Track and trace every raw material, its supplier, quantities, delivery dates, reorder points, and more.

Track by serial number, lot, or batch number

Create pick orders

Create assemblies and builds

Set and automate reorders

Track sales orders, commission tiers, product status

Track fulfillment, shipping, and delivery

Synchronize all data with your QuickBooks Online account

Track multiple locations

Track labor, quotes, work orders

Manage rentals and consignments
Solutions to Poor Inventory Management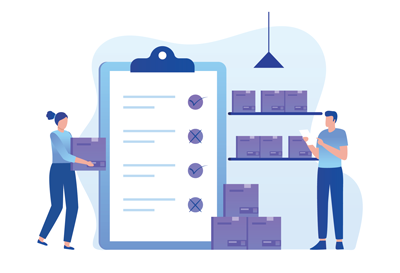 When inventory quantities are different depending on who you ask or production comes to a halt because materials haven't arrived, you're working hard to survive with a poor inventory plan. Working smarter means integrating inventory information from every department, so everyone has access to the most updated data. Shared information leads to more informed decision making and SOS Inventory gives your business the ability to do it with deeper analysis from every angle.
Smarter Inventory Control Solutions
SOS Inventory empowers your business to work smarter with a broad selection of tools to manage every area of your business. No matter how many locations, workflow stages, or number of products, your business will command greater control with ease.
You won't find a more powerful inventory management solution on the internet at this price point. And stellar support from our amazing technical team.
Why not give it a try for free today?