Scanning barcodes is the most efficient way a small business can manage its stock inventory. We see barcodes everywhere we go, from the sides of cereal boxes in grocery stores to equipment in manufacturing plants.
The Barcode Inventory System for Small Business Owners
A barcode inventory system consists of a few different components: a scanner, software and a printer. Both the scanner and software are often integrated and function both on desktop computers and mobile devices.
Different types of barcodes generate different types of information. Most barcodes consist of a bunch of lines grouped together. When scanned, the code will pull up information about the product from the inventory. This variety of barcode is commonly called 1D, or one dimensional.
It can be scanned with a handheld scanner or mobile device. SOS's barcode reader software integrates inventory on-hand at any location into a system designed to track a product from sourcing and assembly to the point of sale with full traceability.
2d, or two-dimensional barcodes, combine dots and lines. QR codes appear as small, pixelated squares and fall under this category of barcodes. Even when very small in size, they provide an added layer of information when scanned, such as a URL, location or detailed information about shipping.
Scanning QR codes isn't something new to many manufacturers, stockists or distributors. What happens to the data once the inventory barcode software imports it is key to successfully managing inventory.
SOS Inventory Barcode Tracking System
Using the SOS Inventory barcode template, you can also send barcodes to your printer. Simply click on the dropdown to the left of the item and select "pdf" to open the prompt. Use your printer to create barcode labels to place on your products.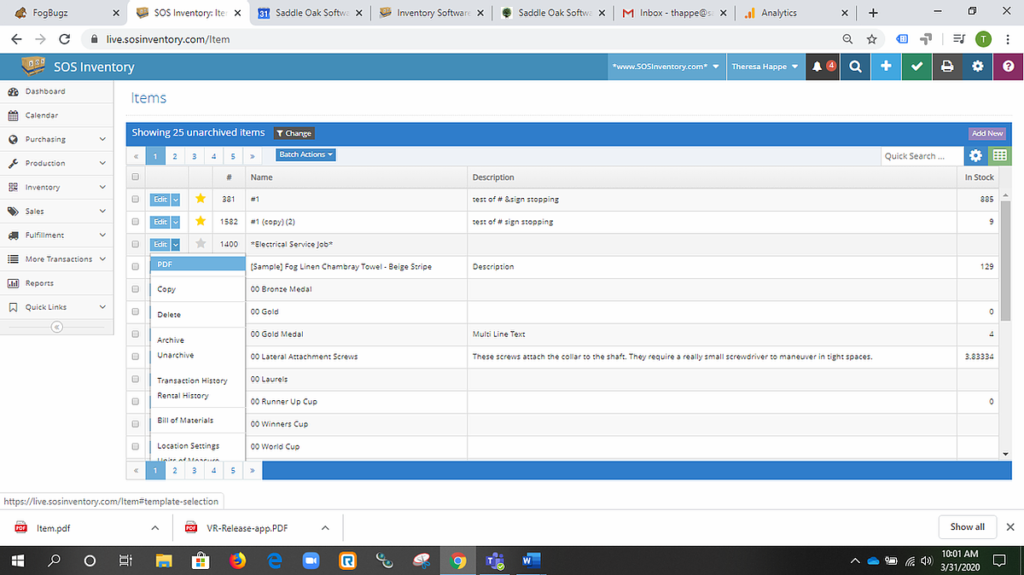 Adding Inventory with a Barcode Scanner System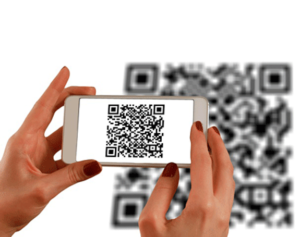 If you would like to import inventory items to your SOS Inventory account using a barcode scanner, place your cursor in the barcode field and then scan the item. Once the item information imports, the barcode number will be replaced with the item name. You can select the correct quantity and click save to update the count.
​SOS Inventory is the ideal barcode management system; the software doesn't just generate and print barcodes, all items are integrated into accounting and manufacturing functions, including shipping and receiving, order management and different locations to culminate a complete inventory solution for small businesses.

Barcode Inventory Control
Barcodes add reliability to inventory counts often sacrificed by performing them manually. It's easy to transpose a digit. Many small errors add up over time; big ticket items could deliver a blow much sooner. Save time and keep more descriptive information on record for every product you carry.
Barcode Inventory Management System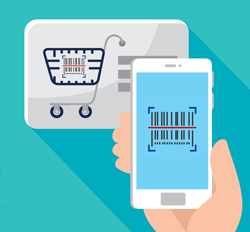 Q: How can barcode inventory management improve your backend operations?
A: Most are aware that barcodes store descriptive information about a product, but did you know they can also log location information whether in a single warehouse, shelf, bin or other storage facility? The key to reigning in costs while maintaining quality is keeping a record of as much information as possible about every product. A quick glimpse at your data should tell you where it's been, where it is and where it's going.
Q: How do I create a barcode inventory system?
A: SOS Inventory is configured to print out barcode labels that can be affixed to items and then scanned into the software. You may also scan any items labeled with barcodes in these formats: Code 39, UPC, ISBN, or QR Code. Once your items are scanned, all details related to your products are available to all users from one end of your business to the other.
Q: How does a barcode inventory system work?
A: When a barcode is scanned, all kinds of descriptive information about that product becomes available in the system. These details will vary from one industry to another and can include specifics such as size, quantity, color, ingredients, materials, expiration date, instructions, cost, etc.
Q: What is a barcode inventory system?
A: A barcode inventory system uses the information from barcodes to enter product quantities and information into a central database to be used by the business for tracking inventory movement from the time of receipt through customer delivery.
Q: How do you implement a barcode system?
A: SOS Inventory is equipped with software to process your product information once a barcode is scanned. Our customers print out bar codes to affix to products and scan products into SOS Inventory software. We provide dedicated customer support to guide you through any part of the process required.
Great Barcode Inventory Software
SOS Inventory offers comprehensive barcode inventory software features to keep staff informed, manage costs, save time, and provide detailed analysis. Barcode inventory control gives you greater accuracy in inventory quantities and costs by eliminating human error and speeding up the process of updating your system.
Barcode Inventory System Efficiency: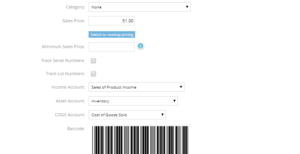 1. Scanning barcodes to update inventory is the most efficient approach. Barcodes access item names and all corresponding information including location information in the event merchandise is warehoused in more than one place. You can scan barcodes with any mobile device using the SOS Inventory mobile application as you walk through the warehouse.  Physical counts allow you to resolve any differences in system resulting from inventory reserved for certain purposes.
2. Using your barcode software to reconcile products received against purchase orders allows for quick processing of payments, returns or credits.
3. Low Inventory Alerts – One type of alert you'll want to set up in your account is the low inventory alert. Notification will help you to maintain adequate supply and avoid shortages.
4. Ideal barcode inventory management pulls your inventory information into your QuickBooks Online account to generate invoices, sales orders and other related documents.
​An inventory management scanner gives you the convenience of fast data entry with greater accuracy and easy integration with SOS.
SOS Inventory continues to innovate through transformative inventory software designed to work flawlessly with QuickBooks Online. It works as your barcode warehouse management software, inventory control, fulfillment management, order management and more. While a barcode scanning system will speed up physical inventory, great software will keep your numbers up-to-date, accurate and synchronized with other departments in your business.