In today's rapidly growing online order environment, scaling growth to match demand while remaining profitable requires a careful balance; one that demands intelligent warehouse software. Meeting a growing consumer appetite shaped by unforeseeable events is a first for many industries. Yet, regardless of industry, managing stock, reducing waste, and lowering costs are easily managed with the comprehensive inventory tools offered by SOS Inventory software.
To improve order accuracy and adjust to demand fluctuations, your business needs the versatility and transparency of a system that unifies operations from end to end, providing a single data set to every worker from every department. SOS Inventory places a vast array of functionality at your fingertips but makes setup easy to implement. In just a few short weeks, your business can be on its way to more efficient warehouse management through inexpensive, cloud-based software that offers all the capabilities of big ticket ERP systems.
SOS Inventory offers your business the warehouse software tools it desperately needs…
Warehouse Management System Software (WMS Software) Features
Create barcodes for inventory or scan barcodes upon product arrival to update quantities across inventory software system.
Create pick tickets.
Integrate inventory from any location to a central system for uniform data across the business.
Sync inventory costs, receipts, invoices, purchase orders and more directly to your QuickBooks Online account.
Track lots and serial numbers to manage expiration dates and track products forwards or backwards.
Create kits or assemblies from stock and update all quantities accordingly.
Run over 50 types of reports and analysis to aid speedy and accurate decision-making.
Connect to ecommerce platforms, UPS, ShipStation and many more to sync sales, shipping, and delivery with central data.
Submit full or partial invoices to your finance department for orders shipped.
Top Warehouse Management Software Benefits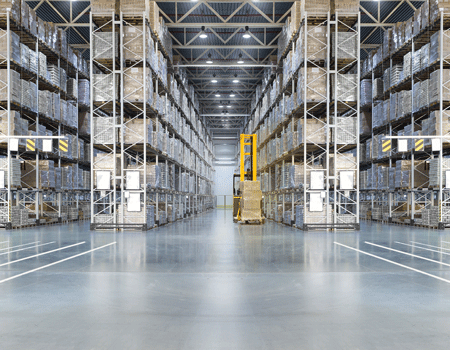 The ability to identify areas of profitability or loss allows you to work on activities that improve bottom lines and eliminate those that cause waste and shrinkage. Reducing costs is a common goal on the path to growth, but businesses often don't know the right place to start. The ability to dissect costs at any stage of production with detailed analysis shines light on the areas requiring immediate attention. A warehouse program that gives you more information about every corner of your business gives you greater control over performance.
How much is your current system costing you every day you continue to function without vital information? With SOS Inventory, the cost of switching systems is significantly lower than comparable warehouse management systems. SOS is easy to use and install and we offer a range of customizable installation plans that range from do it yourself to fully assisted by trained ProAdvisor consultants. Implementation can just take a few days!
It costs nothing to find out if your business operations can run smoother with lower labor costs; however, the risk of not updating an inadequate system is costly and potentially damaging to your business.
Business growth requires full visibility of work activity in your business. The lack of timely and accurate data will hinder growth and damage your competitive edge.
SOS Inventory can be customized to your individual business needs with optional fields, flexible inventory accounting settings, manual or automated purchase orders, invoices, and more. Lot and serial number tracking are essential for many businesses that handle perishables or high-end items requiring service after purchase.
Staff with all levels of warehouse software management experience can quickly master SOS Inventory and will enjoy our stellar support! The SOS support team is highly accessible and responsive and eager to help you succeed. Get the competitive edge quality WMS software features offer your business.
Why not start today at no cost with a free trial.
SOS Inventory provides all the warehouse software tools you need to tame costs and gain a greater competitive edge.