Food manufacturers often require both discrete and process manufacturing and can manage them with food industry ERP. Process manufacturing facilities cope with complex recipes and by-products, co-products, and discrete manufacturing to handle packaging assembly, etc. Not many software programs can do both well; SOS Inventory does it brilliantly and with stellar customer service to boot.
Food Manufacturing and Food Distribution Software Demands
The production of food involves many challenges not faced by other industries. For one, food spoils and freshness must always be taken into consideration to provide safe, quality products to the consumer. This demands excellent lot and batch traceability software capabilities, as offered by SOS Inventory. Related to this is the management of recalls. While one hopes these will never occur, if they do, you need a system that is quick and easy to use, and will quickly track and trace forward and backwards to identify the source of the contaminant and its impact. Done well, this will minimize the scale and cost of the recall. Without good traceability recall features, you may have to recall a whole day's, week's or even month's production with dire results financially and reputationally.
SOS does everything you need and more. It allows staff to quickly locate tainted product wherever it is in the production process and retrieve product delivered to customers. By carefully monitoring the movement of batches of products, the business need not recall a week's worth of finished goods. Instead, the business can pinpoint issues, limiting public exposure and safeguarding its brand from bad press, lawsuits or worse.​
Food software must also produce analysis quickly and transparently when FDA and FSMA regulations require information. All financial information synchronizes to your QuickBooks Online account for invoicing and reporting needs.​
Meeting strict guidelines is difficult when you don't have the complete picture of every area of your business in one report. SOS Inventory solves this problem with an easy-to-use interface to streamline all your processes, no matter how complex, save your company money and help your business grow.
| Technology | Interest and Expectations | Degree of Utilization | Maturity Level |
| --- | --- | --- | --- |
| 3D Food Printing | High | Low | Emerging |
| Artificial Intelligence (AI) | High | Medium | Maturing |
| Blockchain | High | Low | Emerging |
| Drones | Medium | Low | Emerging |
| Enterprise Resource Planning (ERP) | High | High | Mature |
| Gene Editing | High | Low | Emerging |
| Internet of Things (IoT) | High | Medium | Maturing |
| Plant-based Alternatives | High | High | Mature |
| Robotics | High | Medium | Maturing |
| Vertical Farming | High | Low | Emerging |
| Virtual Reality (VR) | Medium | Low | Emerging |
Food Manufacturing ERP Specific Functions:
Food Manufacturing ERP software

Bar Code Scanning of Raw Materials/Products from Suppliers

Lot and Batch Tracking

Formula/Recipe Builds with decimal quantity capability

Work Orders creation

Forward and backward traceability

Expiration date monitoring

Manual and automatic purchase order creation

Food inventory management

Cost analysis

Sales order management

Accounting integration

Extensive reporting capabilities

Create kits

Integrate with ShipStation and UPS for shipping management

Manage private labeling and contract manufacturing needs

Warehouse and distribution management
​
SOS Inventory's cloud-based food industry ERP manufacturing software handles all stages of food and beverage manufacturing meticulously. When all areas of the business are integrated, you get one view of the truth, clearly defining how much inventory you have at any time and at any stage of production.
ERP for Food Industry Professionals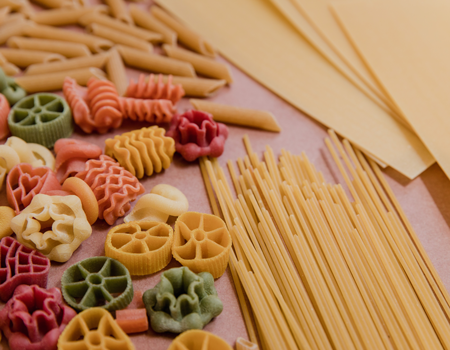 How do you bring products to market faster while meeting regulations, maintaining quality, and boosting profitability? SOS Inventory meets the challenge of stock ERP for the food industry with features designed to properly handle end-to-end production, warehousing, distribution, sales, reporting and invoicing. If you're in the process of moving to cloud-based software or already use QuickBooks Online, SOS Inventory is the perfect companion to give your company scalability for growth. ERP for food manufacturers must provide more granular tracking abilities and varying yields in fractional amounts. SOS Inventory is preferred by food manufacturers for our highly effective lot tracking capabilities.
Without the all-important tracking features, ERP for food manufacturing will keep you in the dark and cost you business, your reputation and much worse if you cannot quickly mitigate the consumption of bad products. The smart move for both food and beverage manufacturers is to careful manage movement of product in all directions for careful control and the least amount of work to solve a problem. ERP for food manufacturing has never been so efficient and affordable.
Whether you're looking for software for snack manufacturers or organic food manufacturing ERP, SOS Inventory provides the features you need to process all types of foods and their ingredients with great efficiency.
Food ERP Software Requirements
Whether you sell to retailers, distributors or direct to consumer, SOS Inventory has the tools your business needs to manage production at every stage to deliver a quality product to keep customers happy. Enjoy full control of every aspect of your business with the advanced functionality SOS Inventory's food ERP software tools provide your business. ERP for food processing industry professionals and the food packaging industry must provide keen insight to activity at all stages, making each one trackable and searchable.
Food Industry Software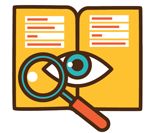 Food manufacturers are also subject to the impact of weather conditions, rising energy costs and supply chain disruption that can impact many different types of common raw materials. The ability to evaluate costs, time from purchase order to delivery and profitability all lend themselves to quick supply chain modification.  Controlling costs while maintaining quality is an ongoing challenge confronted head on by the detailed analysis SOS Inventory allows at every level.
Packaging with Food Software
Today's consumers demand a wide variety of dietary needs from fat-free, sugar-free, organic, low sodium, and more. Nutritional labels must properly indicate ingredients, nutritional value, and highlight peanut-based products to warn of potential allergic reactions. Ensuring recipes are created consistently and tastefully is already demanding. Packaging, maintaining freshness and providing great product to customers is yet another. If a manufacturer wished to modify a recipe for an alternative flavor, or create a light version of a favorite product, the recipe could be modified and manufactured easily with SOS Inventory customizations. And these are just some of the great food ERP software features SOS offers.
SOS Inventory can be configured to track sample progress, accommodate multiple recipe production simultaneously, include nutritional information on packaging, update recipes to meet specific nutritional needs, and generate FDA nutrition information. For the food manufacturer looking for an edge in today's competitive markets, as an ERP for food manufacturing, SOS Inventory is the catalyst to growth, profitability and deeper analysis of company progress.
Growing health concerns are leading to stricter guidelines requiring businesses have the proper tracking tools in place to provide detail about a product's journey. Are you prepared to keep pace with these changes? With SOS Inventory, your business will have the vital food industry ERP features it needs to survive and thrive through these changes.