Creating a QuickBooks sales order is a common accounting task performed on the desktop software versions in both Desktop Premier and Enterprise. Once your business moves to the cloud-based QuickBooks Online application, you will find the popular Intuit application lacks this essential sales feature.
Desktop Sales Order Imports:
To import sales orders to QuickBooks Desktop, users navigate to the import button location in the administrative dashboard or may choose the menu bar from the file menu, then choose file selection from the import wizard followed by QuickBooks Transaction Type as Sales Order.
To Create a QuickBooks Sales Order:
After Enable Sales Order has been activated in the Preferences tab, navigate to the Customers Menu, then Sales Orders/Create Sales Orders. Then choose customer or customer job from the Customer: Job dropdown, if already existing. If not, create a new customer by clicking Add New. Fill in the form and then click Save.
QuickBooks Sales Order vs Estimate: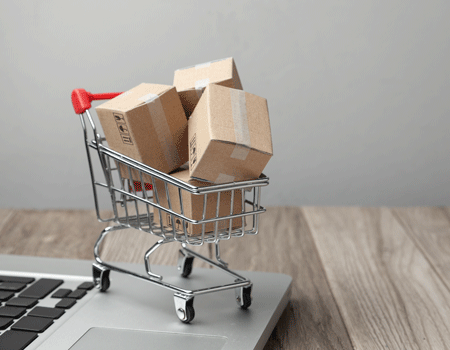 Without a suitable substitution for the sales order feature, QuickBooks Online users make do by creating an estimate as a non-posting transaction with the intention of converting it to an invoice later. Sales orders reflect product and service sales and can be combined on one invoice. An estimate is just a proposal and will not add to the inventory count. (The desktop version does allow users to convert estimates to sales orders by clicking create a sales order from the top of the estimate).
To overcome this shortfall, many small businesses find SOS Inventory offers the wide array of functions to support sales orders, integrate with other departmental information and seamlessly synchronize with QuickBooks Online to provide detailed and accurate information for invoicing and reporting.
Any business that buys, sells or manufacturers products will discover SOS Inventory goes well beyond the inventory capabilities of QuickBooks Online. Managing inventory in the cloud has many additional benefits including automatic software updates, lower costs, and easy access from any internet connected device.
Sales: Set different commission levels for different users (sales team members) limiting permissions to information necessary for everyone's role.
Customer Tiers: Create different pricing tiers for different customers based on criteria of your choosing.
Estimates: Generate estimates for customers as non-posting transactions to convert later to sales orders.
Sales Receipts: Generate a record of a completed sales transaction just as you would within QuickBooks Online. Note that a sales receipt by itself does not relieve inventory; once the items has been marked shipped, the inventory count will be updated to reflect the completed sale. However, if you select More > Save and Ship on the Navigation Bar when you finish adding or editing a sales receipt, the shipment can be recorded simultaneously, updating the inventory count. The main difference between the sales order and invoice is the status of the shipment and inventory status; conveniently, SOS lets you handle both in a single step.
Invoices: Generate an invoice from a sales order by creating an invoice action for items that have shipped.
QuickBooks Online Sales Orders are easily created in SOS Inventory, alleviating the many challenges QuickBooks Online users face and broadening the feature choices businesses possess to organize inventory, manage supply chains, fulfill, and ship items.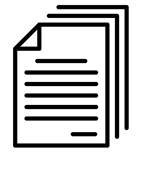 SOS Inventory offers great advancements in sales order capabilities for businesses, but also extends far beyond those capabilities to include many great features essential to everyday business operations. Compare SOS Inventory to similar software and you'll find we do far more for far less money. Get started today and find out how QuickBooks sales orders and QuickBooks order management can be a breeze with SOS Inventory.