Supply Chain Management Software
Manufacturers and distributors rely on comprehensive supply chain management software to record and track materials and products from point of order, through receipt and production. Knowing at all stages the location of the shipment, be it in transit, stock or production, is vital for planning and management.
The business's software must track goods, information, and finances through receipt, production, sales, fulfillment, delivery, billing, and, at times, servicing a warranty. All these stages entail unique steps involving different processes, labor, costs, and stages of production. Without a supply chain management system in place, a business would never know when steps were missed, money lost, how inventory went missing, how product was wasted or any of the vital day-to-day information required to stay in business.
Online Supply Chain Management System Benefits
While a small business might be able to operate for a time using Excel spreadsheets to manage their data, as the business grows, discrepancies in data between departments can become crippling. Inventory counts at different stages of production will vary, blurring the truth about the business' status.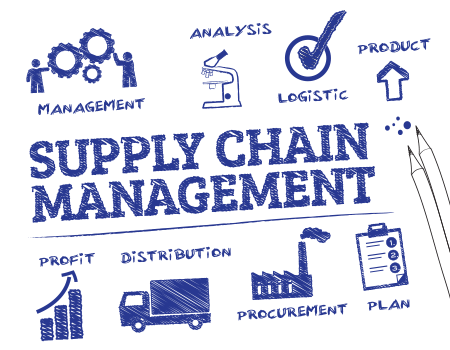 Any business wishing to grow needs software designed to manage an increasing number of transactions. Managing transactions online allow anyone at any location, whether at the same facility or another production house, to create builds and assemblies from raw materials and update inventory counts in real-time to provide every department identical information.
Whether planning for new product development, changing raw material suppliers to lower costs or lower lead time, or working towards reducing waste, SOS Inventory provides supply chains the tools they need to manage both simple and complex manufacturing process from end-to-end with ease and clarity. SOS can handle multiple currencies and worldwide transactions; materials en route can be entered into inventory as non-posting transactions to begin tracking as soon as they are dispatched.
Great Supply Chain Management Tools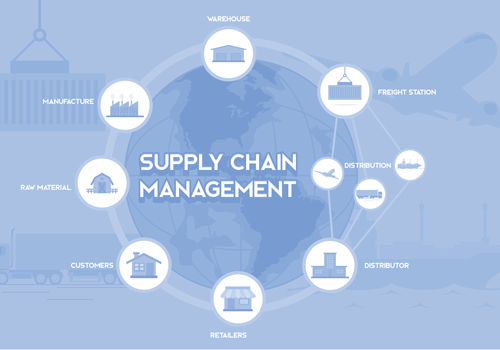 We are all learning how to adapt to rapidly changing circumstances that demand quick decisions, back up plans and flexibility. Knowing exactly how your business is performing with your existing suppliers and what the impact of changing suppliers would be are important for quick adaptation should environmental, health or geopolitical circumstances test your resilience. Companies that adapt and thrive through difficult times are likely to surpass competition and survive while others dwindle. SCM inventory management system software features are built to offer a competitive edge.
Fine tuning every aspect of your operations lets you react faster to every new challenge. With SOS Inventory, your business will benefit from these great features:
For any output of a process, you can specify the output item as waste. Based on the percentage of waste items and non-waste items, the system will calculate a yield for your process. This helps you to evaluate materials from different suppliers, for example, to determine which gives you the best outputs in your manufacturing. Waste items go into inventory like any other inventory item, so that they can be tracked and used later as needed.
Initiate production with a sales order
Ship to the seller or to the end user, on the seller's behalf
Invoice for full or partial shipments to customers
Generate detailed reports based on any set of parameters desired to perform granular analysis of any product at any stage of production.
Manually or automatically generate purchase orders upon reaching predetermined reorder points to avoid stock-outs.
Keep up with fluctuating demand with real-time inventory counts
Integrate inventory data with QuickBooks Online, ShipStation, UPS, Big Commerce or Shopify
Track products by lot or serial number to locate them at any stage of production and even after they are sold, should you need to perform a recall or service an item.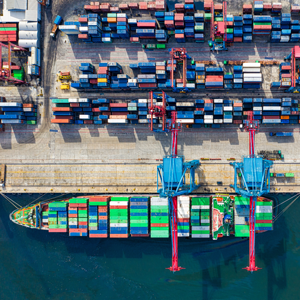 Great supply chain tracking software encompasses everything that goes in your business so you can peer into each area, glean knowledge and make better business decisions. Inventory management tools in supply chains improve communication, increase accuracy of inventory counts and costs, and help your business to adapt to unforeseeable events.
As each industry evolves with the introduction of AI learning, the speed of production increases. Bottlenecks will be detected and remedied earlier, rote tasks will be performed by machines and, with proper management, small businesses will have greater opportunity for growth and investment. Having the transparency of finances necessary to acquire loans or attract investors is key and SOS Inventory can pave the way to greater organization and planning with effective supply chain tracking software features. Manufacturing supply chain manufacturing software can offer an important competitive edge.
Healthcare supply chain management systems, for one, will see enormous growth with the introduction of automated quality checks, designed to speed up processes by enabling continuous production. Where there is growth in demand, new technologies designed to take those industries to the next level are certain to follow.
SOS Inventory is today's leading online supply chain management software offering the wide variety of modules needed to manage all supply chain system operations. Get all the benefits of today's premier technology to increase profits and scale your business for growth.
What our customers say
S
Sportex
This app is doing everything my distribution company is asking and providing quick accurate support.
SD
Suanne Day
Raque is truly an asset to SOS. Keep her happy and make sure she stays. She truly cares about the customer success and is very responsive. I can honestly say she alone "sold" this account.