QuickBooks Purchase Order
A QuickBooks purchase order is used to request merchandise or services from a vendor.
In order to activate QuickBooks Purchasing:
In QuickBooks Desktop:
Navigate to "Edit", select "Preferences", then choose "Items & Inventory" followed by "Company Preferences." The "inventory" and "purchase orders" options should be checked. Choose OK to complete the update.
In QuickBooks Online:
Cloud-based QuickBooks users can activate the purchase order feature from the "Settings" tab, then "Account and Settings." From there, choose the "Expenses" tab, then the pencil icon next to "Purchase Orders." Conclude by choosing "Save" and then "Done."
QuickBooks Bill vs. Purchase Order
Purchase orders may be converted either to bills to customers or remain as open vendor orders until such time the purchase order is fulfilled, and product is received from that vendor. QuickBooks will convert any purchase order to a bill or invoice and payment can be processed through QuickBooks on any outstanding bill.
There are many advantages to working with a cloud based purchase order system. All your departments contribute to and access the same information, keeping inventory quantities up to date for everyone, from your receiving dock to your finance department.
Purchase Order Management Software Features Offered by SOS
Many QuickBooks customers are frustrated they cannot integrate Purchase Ordering with the Advanced Inventory functionality from within the QuickBooks admin panel. SOS Inventory alleviates this problem as it was designed to compensate for QuickBooks' deficiencies with robust functionality, two-way synchronization, and an affordable price point for any business size.
A QuickBooks Online purchase order may be initiated from within SOS Inventory when product quantities reach minimum order quantities to prevent shortages. This action can either be performed manually or automatically based upon preset minimum numbers. Manufacturers use them to request product from their suppliers, but internally, a business's finance department uses it to track expenses and matches Purchase Orders to vendor invoices as they come in and then issue payment as they are fulfilled.
Delete a Purchase Order in QuickBooks Online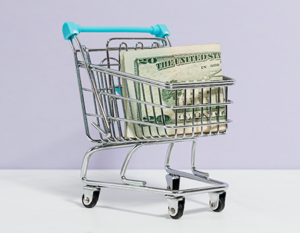 The removal of a purchase order in QuickBooks can be initiated in QuickBooks Online or in SOS Inventory. The synchronization of our cloud-based app with QuickBooks Online will ensure the data in both platforms match.
Within QuickBooks Online, you can initiate a purchase order deletion:
Choose the "Advanced Search" option from the "Search" menu icon.
From there, choose "Purchase Orders" and click "Search" and then select the specific purchase order you want to remove.
At the bottom of that page, choose "More" and you will find the option to "Delete."
Whether you are moving from QuickBooks Desktop to QuickBooks Online and want to upgrade your inventory functionality or find that your existing inventory system lacks the powerful features SOS Inventory adds to QuickBooks Online, making the move to the top-rated inventory app for QuickBooks Online sets your business up for efficiency, smoother transactions, and greater control of every aspect of the business. We offer varying levels of implementation assistance, from DIY to professional
implementation. If you require assistance from a professional, we can recommend a QuickBooks ProAdvisor who is also well versed in SOS Inventory software. Get set up with a convenient QuickBooks purchase order system to facilitate easier transactions and quicker processing.
If you want to make QuickBooks purchase orders easier and integrate your systems for streamlined processes, SOS Inventory is a great tool for the task.