Manufacturing Execution System
If your business is multi-site, you can keep track of all manufacturing activity with a manufacturing execution system (MES). Unifying data from different facilities and relaying that information to your finance department for integration with finance software like QuickBooks Online lends clarity and transparency to an otherwise complicated process. SOS Inventory can gather, process, and analyze that information to make growth attainable and decision making easier.
Sending order information to production to initiate a build or assembly can occur at any location while passing information about the product at any stage back to one central system. When everyone has access to the same data from any access point, they are working from the same information to help them better perform their work tasks, generate reports, place reorders, or generate invoices.
Plus, features like lot tracking in manufacturing or serial number tracking to facilitate repairs and warranties and valuable tools for any business.
Q: What is MES Inventory?
A: Inventory at different stages of production, from raw materials through the processes to become finished product.
A small business MES system fit for your business should provide the functionality you need to manage all stages of production without the features your businesses doesn't need that tend to make such software expensive.
The Small Business MES Solution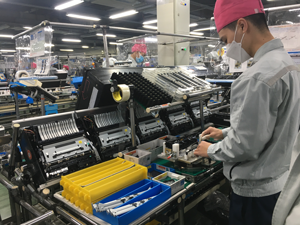 By integrating all aspects of the business from production, warehousing, fulfillment, sales, finance and shipping, a business can control and optimize every aspect that impacts product creation. Real-time synchronization is essential for maintaining productivity in a rapidly changing environment. Businesses rely on manufacturing execution systems to track product and order information to support accurate reporting to finance and production managers. Equipped with lot and serial tracking abilities, forward and backward traceability and customizable fields for any industry, SOS Inventory can deliver the controls any business needs to manage production.
Generate reports to assess productivity at any stage of production and identify areas for improvement. Perform cost analyses to plan future company investment or to forecast demand. Get everything you'd expect from a small business mes system.
Benefits of Manufacturing Execution Systems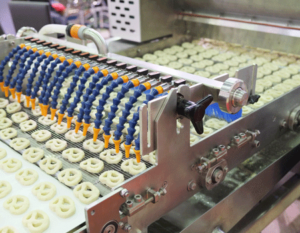 Eliminate waste
Log production uniformly from one location to another
Generate real-time inventory data company-wide
Rapidly track and trace lots backwards and forwards to reduce exposure and minimize costs
Control costs while maintaining quality
Analyze costs and production at any stage of the production cycle to optimize performance
Gain greater insights of all stages of the manufacturing processes
MES software is designed to support diverse industries that need high-volume management tools. It will help increase production volume while lowering costs and meeting compliance requirements. Whether your company handles discrete manufacturing, make to order, or process manufacturing workflows, SOS Inventory is designed to manage your production, organize your data, and increase your output.
If you want to grow your small business to become a larger enterprise, the process begins with the organization, clarity and control you get with sophisticated, usually expensive, software. SOS Inventory delivers the same functionality at a price any SME can afford. Our customers span over sixty countries and every type of industry. They enjoy high end software functionality coupled with outstanding customer support. Why not get started with your free trial today?