for Manufacturing Companies
Job costing software is a must for many make-to-order manufacturing companies; the ability to estimate accurate job costs is essential to profitability. Inaccurate estimates lead to jobs that exceed budget to the financial detriment to the company. When an order is won, the manufacturer is expected to deliver a completed job for that price. Any overages caused by added labor and material are the manufacturer's responsibility, unless performed at the request of the customer.
Additionally, if a job is not managed carefully, costs can easily be eaten up by labor overages. The very nature of make-to-order manufacturing generally means that each job is unique, so there is often a degree of uncertainty. The right job costing software will give a business greater control in a highly variable environment.
QuickBooks Online does many things well and deserves to dominate the SME financial management marketplace.
It does provide some functionality for job costing and is fine for simple requirements. If you need greater sophistication in your job costing, you need SOS Inventory.
Job costing software for small business should manage estimates and costs for labor, materials, overhead and shipping and present them to accounting for invoicing.
Some manufacturers still work with spreadsheets to generate their estimates and then provide those spreadsheets to the accounting department to load into their job costing software.
Managing your costs against these estimates, in real-time, is key to the success of any jobbing manufacturer.
Calculating Labor – Essential to Job Cost Accounting
As a make-to-order manufacturer, the challenges of labor are not the rates (which are well known to you and generally fixed); it is the estimation of hours.
Unless you are pioneering and taking a job in a market in which you have no experience, you should know broadly the time taken to complete this type of job.
You will sensibly allow for some margin for error, if the estimate will stand it, to give yourselves some wriggle room should the job not go as planned.
Overhead
Overhead is often applied as a percentage of the total cost of the job. That percentage is based on an estimate that includes cost of rent, administrative fees, and depreciation of equipment.
Pricing Tiers and Sales Commissions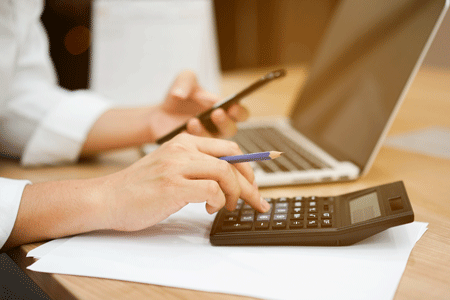 SOS Inventory allows you to itemize the details that are important to track for your business.
-Do you honor different pricing structures based on volume or customer relationship? You can set up tiered pricing structures to calculate costs based on predetermined formulas.
-SOS Inventory provides a job costing system where each job and each stage within it can have its own profit and loss statement showing precise dollar amounts earned or lost for any transaction. Specify one or more work centers for each job in the order of occurrence. All open jobs will be connected to transactions and their related work centers.
-Set different permission levels for different members of your team to access specific data and assign commission amounts to different members of your sales team.
Process Costing vs. Job Costing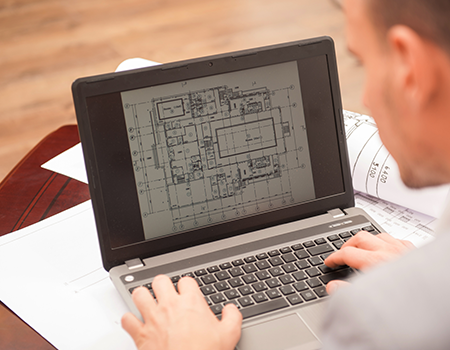 Process costing assigns costs to manufacturing units of products and is typically tabulated as a batch amount for identical products, i.e. the cost of manufacturing 10,000 cans of soda is divided equally among the soda cans because the same process costs are incurred to produce each one.
To view the profit/loss for a given job, go to Operations Menu > Production > Jobs and select Profit/Loss on the Actions Menu. Then you can view the profit/loss for the job as a whole or for each work center. The line items on the statement include all transactions for which that job was selected.
Job Costing in QuickBooks
Job costing in QuickBooks is limited to 1099 jobs, which are flat rate. There is no way to account for labor costs. You can, however, add labor cost tracking with SOS Inventory. As your online job costing software, you can create quotes in SOS as non-posting transactions which can later be turned into sales orders, when the quote has been accepted.
In QBO, both the Plus and Advanced versions have some job costing capabilities found under "Projects," which will organize transactions related to jobs, according to the information you use to set it up.

How Accurate is Your Job Management Software?
Understand where money is going.
Know if jobs are within budget.

Update job cost sheets quickly with labor cost changes.

Generate change orders.
Accurate Reporting
Quickly generate reports with any criteria you choose to include jobs, transactions, internal tracking numbers, date ranges and custom fields. Take a broad ranging glimpse from above, or zone in on specific details.
Managing a job from beginning to end and syncing that information with accounting is easily accomplished with SOS Inventory software.