Shopify inventory management can be an unencumbered process when Shopify is synched with SOS inventory. In just minutes you can connect your Shopify account and import your inventory from your ecommerce account directly into SOS inventory to manage your operations from end-to-end. And if you use QuickBooks Online, all your data can be automatically updated across all platforms.
Stock Management in Shopify
How does Shopify inventory work?
A few basic inventory management features are available within your Shopify account. You can view items in stock and see their history. You can also receive stock from suppliers. However, all the steps in between, and any level of serial number or lot tracking detail is not possible in Shopify.
SOS Inventory offers you greater control over inventory management and is easily implemented by importing your Shopify sales orders and receipts into SOS. Your Shopify SKUs will match up with your SOS Inventory SKUs, updating your inventory quantities in Shopify when the item match is made. Generate new inventory items with images from your inventory in SOS. Once your items are mapped across both platforms, managing inventory quantities, orders, billing, finance, and reporting is simplified for your business. Shopify inventory integration is easy with our API.
Trigger purchase orders from your imported sales orders, initiating production, fulfillment, shipping, and invoicing as a seamless process through your SOS Inventory account. Your Shopify products will always display accurate quantities, so customers are aware of product availability or when something is on backorder. Keep your inventory levels harmonized with sales to meet demand and maintain a happy customer base.
Q: What's the best way to gain better Shopify inventory control?
A: Integrate an addon to provide the missing features.
Q: What is the difference between importing inventory directly to Shopify and receiving data through SOS Inventory?

A: SOS Inventory will synchronize with existing SKUs to avoid duplication of data.
Two-Way Synchronization Speeds Up Transactions and Keeps Inventory Up to Date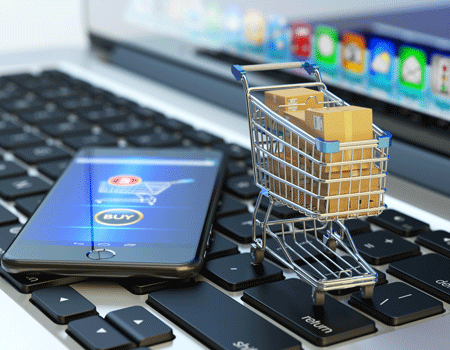 Maintain accurate inventory counts throughout your online store
Automatically generate purchase order when stock levels dip below minimums
Save time and speed up backend operations
Track costs through the production process to relay accurate information to your finance department
Generate detailed reports for analysis and decision-making
Centralize inventory for multiple locations
Choose your preferred accounting method
Beyond simplifying your inventory processes, SOS Inventory can integrate other departments of your business together in a single platform so your sales team, fulfillment department, finance, production and suppliers all have access to the same set of data for data consistency and faster order processing. Shopify connected inventory offers the convenience of updating and maintaining inventory from a single access point and keeping everything consistent.
If you're a Shopify store owner, you can simplify your backend operations, save time and money while preparing your business for growth and profitability. Having connected Shopify inventory integration capabilities lets you maintain accurate data across all your platforms with a single login, avoiding discrepancies caused by overwriting with erroneous data imports. Shopify inventory software capabilities enhance your ecommerce experience without creating more work for your team.
Get the inventory software designed to take small businesses like yours to the next level with Shopify inventory management enhancements to streamline processes and improve accuracy of information.
What our customers say
C
CarolineA
While I'm still learning new things about SOS constantly, this program has been a GAME CHANGER for inventory management. The company I work for isn't very large, we only have a handful of products, but we're medical so keeping track of lot numbers is CRITICAL to our business. During the initial training, Justin was AMAZING and so helpful and patient. Since, I've only had to send one support ticket. Cheryl answered my question very quickly and was VERY helpful with my follow up question. I don't have any experience on the accounting side, as I only deal with the sales orders/shipping/invoices, but the side of things I do use are awesome and I'm so glad my administrator found SOS at the QuickBooks convention she attended.
B
BWalter
We had to move quickly from QuickBooks Desktop to QuickBooks Online, and needed lots of help with our inventory builds and bundles. Steve was a tremendous help with correcting most of the issues we had with a painful transition, plus he had tremendous patience with our team as we worked through it all. Kudos to Steve!