Multi Distribution Channel
The internet has opened many avenues to reach new customers, allowing most businesses to use a multi distribution channel for managing sales and marketing through them all simultaneously.
If you sell product in a store, online on your website, through Amazon and other shopping websites, updating product information, managing inventory, delivery and customer communication all rely heavily on your ability to always know product status. If logging in to different websites to update information individually, you can end up with duplicate data, stockouts, backorders and dissatisfied customers.
Your ability to integrate data will ensure inventory counts agree across all the platforms you use and coincide with your accounting software. SOS Inventory is the ideal inventory software program to manage multichannel distribution systems. Using an API, SOS Inventory can update inventory information to your Shopify, BigCommerce, and other shopping portal accounts that work with Zapier or EDI software.
What is an example of multichannel distribution system?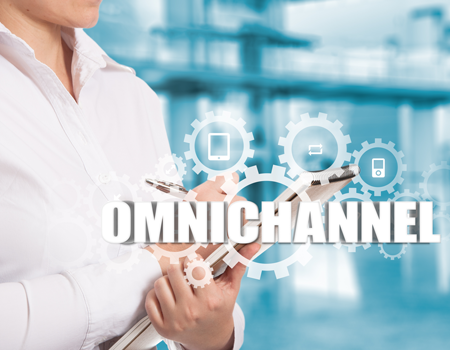 An example of a multichannel distribution system working with SOS Inventory is SOS Inventory sending your updated inventory counts to your online store through Shopify and updating your sales receipts to match in QuickBooks Online. SOS is a single solution you can use to reach customers in multiple places whether on-site, through a catalog, on your website or through an alternative marketing channel. Not all customers shop in the same places and by offering your product through multiple channels you can grow your customer base.
The key to success is creating a system that keeps your brand image consistent for the customer, so the purchase process is seamless. If you know where your product is and can readily communicate order status to the customer, even if there is a delay, keeping the customer apprised of the situation will benefit the long-term relationship and build loyalty.
Are there disadvantages to multichannel distribution?
There can be if you are managing each channel separately. Problems with multichannel distribution can occur when you have mismatched inventory counts and costs that lead to over buying, over producing, or running short on product.
When you use SOS Inventory to manage your inventory across all your multi distribution channels, SOS will match the SKU number to update the information. If a SKU you enter does not exist, it will create a new product.
By synchronizing your customer-facing platforms with your backend operations, you take full control over inventory, including manufacturing and fulfillment to stay on top of customer orders no matter where they are.
Scale your business for growth and greater profitability with the software tool that takes your business from startup to stardom. Give SOS Inventory a try for free today!