Quoting Software for Manufacturing
Quoting software for manufacturing is warranted for industries that use a just in time or made to order inventory model. When products are customizable, as is the case with computers, automobiles, trucks, boats and other high-ticket items, the customer provides a choice of options to the manufacturer for a quote. The quote will include the cost of parts and labor to complete the job.
SOS Inventory software gives you the ability to create quotes and later convert them into sales orders that initiate production for the ordered item. Instead of a sales order, the salesperson can initiate an estimate for the customer, which will be a non-posting transaction. Estimates can be imported from QuickBooks Online, if you create them there, exported or synched from SOS Inventory over to QBO. You can send the estimate to the customer from either platform. (When you create an estimate in SOS Inventory, a matching transaction will be created in QuickBooks Online). Once the customer accepts the quote, you can change the estimate to a sales order which will them trigger production of the item, precisely the flexibility you need from manufacturing quote software.
How Manufacturing Quote Software Lets You Create the Quote
SOS Inventory lets you customize the layout of the quote by changing the following fields:
Estimate Title (50 characters or less)
Estimate Number
Estimate Number Prefix (Optional)
Estimate From
Estimate Message (text that makes up the body of the email message)
Estimate Footer (appears at the bottom of each page
Default CC (you can set a cc email address for all estimates, if desired)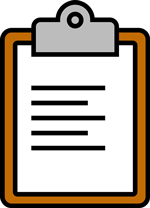 Yet, SOS Inventory goes above and beyond the capacity of quotation software for manufacturing by integrating that functionality with other manufacturing and inventory functionality. The estimate is only one part of the whole operations picture. Tying it together to your other departments is vital for keeping everyone on the same page with numbers and decision making.
SOS Inventory integrates your quotes with other departmental functions such as:
Adding new inventory to the database, scanned, or manually entered when received.
Creating sales orders
Generating purchase orders
Tracking every stage of production for both discrete and process manufacturing
Tracking costs for inventory, labor, assets
Tracking co-products and by-products
Generate customizable invoices
Perform fulfillment functionalities
Track lots or serial numbers (serial numbers are commonly used for customizable items)
Sync information with your QuickBooks Online account
Generate over 50 different reports for detailed analysis of any product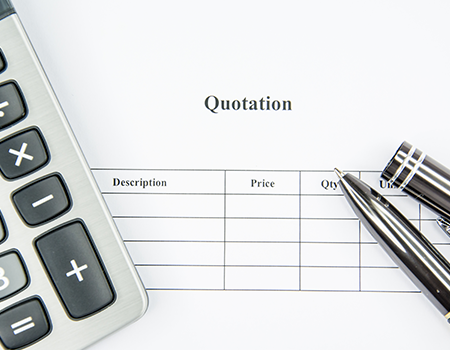 Your quotation software for manufacturing estimates should provide you all the inventory details and costs at your fingertips. When you begin the process of creating an estimate, all the details about the inventory item, ranging from the name, description, color, size, etc. will be tracked and stored wherever that inventory item goes. Simply adding it to the estimate will bring along any fields and costs you decide to include. You'll always know what inventory is in stock and if something needs to be ordered to complete production of the product.
Quick and accurate quotes give you a competitive edge. SOS Inventory gives you every functionality you need plus much more to make your business run smoothly, save on labor costs, and speed up processes that can be very time consuming. Why not get started today to begin winning more sales tomorrow?