SME Supply Chains are Strengthening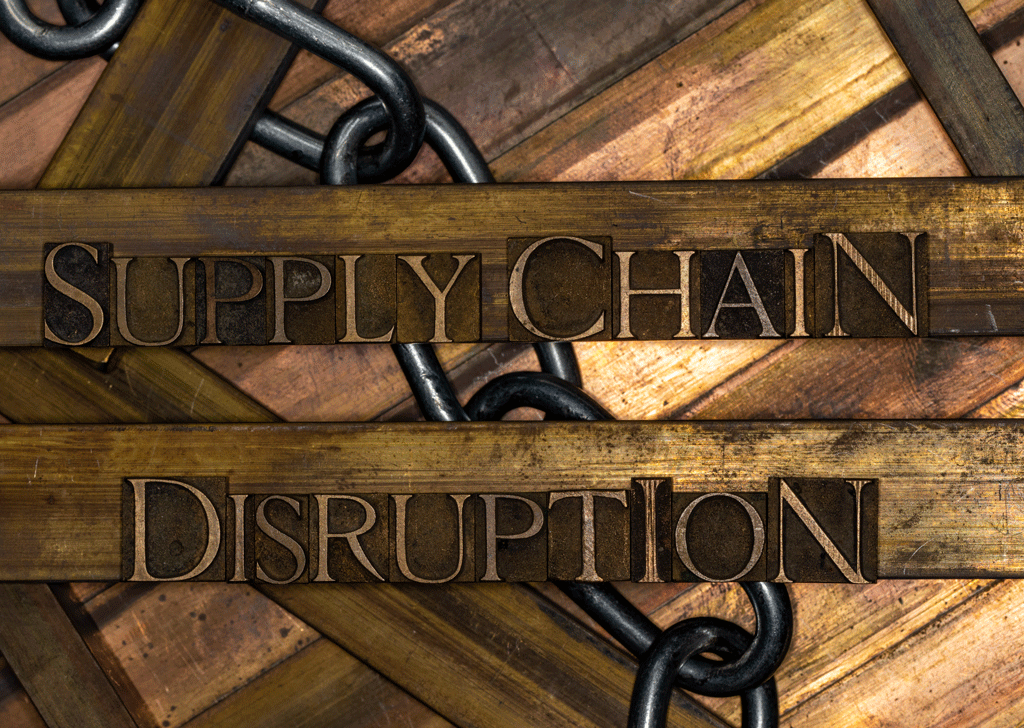 When the pandemic struck in March and the world was thrust into lockdown, many of our SME manufacturing and distribution businesses were thrown into disarray.
In chasing profit (a very noble aim), many of us had followed the global trend to outsource operations and manufacturing to lower cost economies, and whilst the world remained broadly in harmony, this worked well.
However, at the first bump in road, on this occasion the coronavirus, these extended chains quickly broke, leaving us with uncertainty of supply, or for many, no supply at all.
In the last six months we have had to rebuild shorter supply chain systems that whilst not being so profitable on paper, are more predictable, resilient, and certainly more profitable in practice.
This has led to a growth in US based SME manufacturing, and indeed an increase in demand for the service companies who deliver services, support and infrastructure to the USA SME manufacturing base. By way of example, SOS Inventory, for whom I am writing this article, deliver manufacturing and distribution software to SMEs across the USA (and across the globe) and SOS has seen strong demand for its market-leading solutions at a time when one might have expected a slowdown driven by the pandemic.
Other companies have been re-born in these challenging times.
European model railway maker Hornby has seen its sales surge by 33% in the six months to the end of September, as more lockdown people took up hobbies. Not long ago, Hornby was "a company in chaos", losing up to £10m a year, according to boss, Lyndon Davies. The firm, which also makes Corgi cars and Scalextric racing kits, said it had benefitted from families spending more time at home.
Delivery of food online has risen from 6% to 15% (and increasing) according to the latest US stats.
The building blocks of the traditional business world have been thrown up in the air, and the economy is evolving to adapt.
But back to the impact on the supply chain.
The Law of Unintended Consequences
When the world changes so quickly, it is difficult to know the best course of action. Decisions that seem logical for short-term survival, can within a few short weeks appear foolhardy.
One automotive supplier recently commented, "We have been so focused on the local / national news reports, so we did not see the forecast rise in automotive sales in China and South Korea. When COVID-19 first hit, we stopped manufacturing and slashed inventories, and in the short-term we were applauded for a foresight, but now as sales escalate in Asia, we are working 24/7 to satisfy backorders. In our short-sightedness we laid off critical workers in manufacturing that we cannot get back. Every day is now a struggle."
The shelves for paper towels and toilet paper are emptying again. Consumers are filling their pantries at historic levels in preparation for what they fear will be more government-imposed shutdowns.
In the today's business environment, there are, as yet, no norms, so techniques such as demand planning (the use of clever algorithms to forecast order patterns) no longer work. Companies are managing demand by brute force, trying to read consumer sentiment, interpret consumption data and rating/review feedback, to guess the way forward. Companies are learning that traditional order replenishment cycles are too slow, putting the company on the back foot.
As historic order patterns are no longer a safe basis for forecasting, companies are having to read market signals to try to align supply and demand.
The Supply Chain is now the biggest risk we need to manage.
Pre-Covid, the supply chain was viewed as important, but not critical. It just worked. Supply chain managers had no seat at the boardroom table, so projects to reduce supply-chain complexity and improve supply-chain (and organizational) resilience were deemed unimportant. Who's looking stupid now?
It is not just us SMEs who are catching a cold, the mighty global brands have been just as leaden-footed.
Campbell Soup recently lost market share with supply-chain challenges exacerbated by an increase in sales (easy lunches are handy for those now working from home).
In October, Coca-Cola discontinued selling its iconic Tab brand, due to a shortage of aluminum cans. They are short 10 billion cans!
The New Mantra – Make it Local, Make it Simple.
Whilst the major global corporates are forced to manage global teams, for SMEs the key to success is surely shorter and simpler supply chains.
With the travel lockdown, there is a renewed focus on simplified manufacturing processes. Whereas the global giants have corporate jets quietly transporting process experts to help align global operations, we need to focus on our own nuts and bolts. Can we make it simpler? Can we make it nearer? Do we need so many parts/ingredients? Design for success has taken on a whole new relevance with the pandemic.
Spotlight on Meetings
We have had to become experts on Zoom (or Teams, or Skype). With the massive increase in video conferencing, it is no wonder that the stock market value of Zoom recently eclipsed most national airlines (now there's a market in disarray! If you flew over Thanksgiving did you see how quiet the airport was?)
Lora Cecere, Founder of Supply Chain Insights observed, "Most supply chain leaders are working from home using an assortment of online meeting platforms. While the supply chain leaders report that they are missing the person-to-person interaction, many report meeting improvements. While online meetings happened before the pandemic, many workers were in a conference room at the corporate office with others dialing in remotely. The conversations were thus unequal as the corporate office teams tended to dominate the meeting. These days we nearly all work from home, so the corporate office dynamic is removed. The result is a voice for all, and it is very democratizing. I believe this will carry over into the post-pandemic workplace."
So, what of the supply chain now?
With the race to produce a new vaccine all but over, we can soon expect a return to the office (for many but probably not all). Either way, the lessons learned during this pandemic will form a foundation for building a better SME supply chain, shorter and local. And with the importance of the supply chain now clear for all to see, corporate supply chain leaders can finally be assured of a seat at the top table.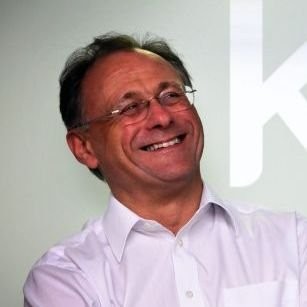 Andy Makeham has enjoyed a lifetime in software business development, as a programmer, implementor and entrepreneur. He has grown, bought and sold many business software companies and floated one on the public markets. He has worked with private and private equity owners. Today Andy acts as a business development advisor to the software sector. In that capacity he is working with SOS Inventory.