July 22, 2020 | SOS Inventory
How to Build a Successful Business
Things NOT to do, and things worth considering.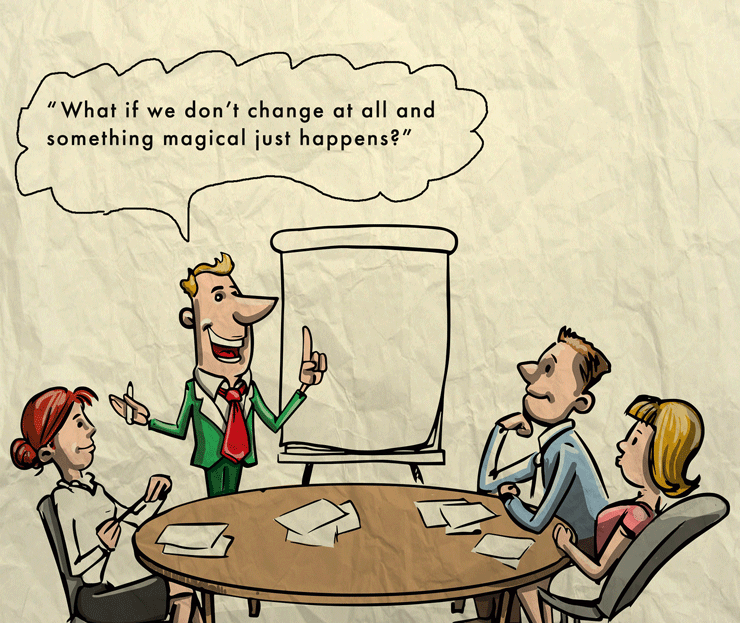 As a follow-up to 'How to Build a Business that will Last', this article examines the top five reasons why startups often don't succeed and thrive based on research. The final tip is my opinion crafted from 40 years of building and running SMEs in the technology space.
1. Don't beat your head against a wall
Yes, you have a great idea that you naturally feel passionate about, and that passion, zeal and never-say-die attitude will go a long way in helping you breathe life into your business, but please listen to what the market is telling you. Maybe if you re-shape your idea it might perform better. So, the first piece of advice is to be determined and be passionate but don't be stupid. If it's not working as well as it should, then have the courage to change it. Listen to your customers.
Many of today's leading businesses set out with different business models in mind:
Facebook was originally created just for college students. You needed a .edu email address to join. It wasn't until 2005 when, despite much protest and uproar, Mark Zuckerberg changed the model to admit high school students and later, anyone over the age of 13. Only then did the platform begin to take off to become the giant it is today.
PayPal was originally an encryption company, then it stumbled into the idea of being a platform for enabling payments between PDAs before becoming the payment engine that so many of us use.
Google- For much of its early life, Google had no business model to speak of. As Wired co-founding editor John Battelle explains in his book, 'The Search', Google was once a maddeningly unprofitable company, fumbling left and right for a stable revenue source. After making marginally profitable forays into selling search appliances to businesses and its own search technology to other search engines, Google radically changed course. In 2003, the company launched its AdWords program which allowed businesses to advertise to people searching for things on Google.com. Almost overnight, Google took the leap from popular search tool to advertising juggernaut. In 2008, Google reported to the SEC that it had generated $21 billion in advertising-driven revenue alone. Rename Google Ads last year, this advertising platform comprises the lion's share of Google's total revenue and profits. AdWords also paved the way for other search engines, such as Yahoo's Search Marketing service and MSN's Bing platform, among others.
2. It often takes a team to make it fly.
Startups are tough. Much of the time it is sheer joy, but also there are times when it is very tough, and then you need colleagues to pull you through. If there is more than one of you, the team-spirit, the esprit-de-corps can remind you WHY you are doing this and help to pull you through.
3. Is your idea sufficiently ground-changing?
Trying to work out the angles that Facebook fails to address and building a business solely on that premise will probably not succeed. Hopefully, your idea is sufficiently ground-changing to attract new customers to a new way of operating.
It seems like the best problems to solve are ones that affect you personally. Apple happened because Steve Wozniak wanted a computer, Google because Larry and Sergey couldn't find stuff online, Hotmail because Sabeer Bhatia and Jack Smith couldn't exchange email at work.
4. That said, DON'T PIONEER!
Being first to a market is exciting; everyone is interested in what you are trying to do. You will get a lot of speaking slots at conferences. Your ego will be solid gold, but sadly your bank balance won't be. Why? Because you are educating the market. Everyone is learning at your expense, but no one is spending. If this is the phase you are at, you had better keep the day job to pay for your gas.
5. Raising Money (or Not!)
It is quite possible you will need to attract some investment to help you get the idea off the ground. From my own personal experience, I would try and avoid this approach as answering to investors can pull the business out of shape. They will probably want a seat on the board, and you will spend your life explaining to them what is happening as the business changes direction and hits bumps in the road as it tries to find or follow customers. If you can manage by living frugally in those early months and spending as little as you can whilst you get the business off the ground, you will find life easier without an investor.
That isn't always possible, so if you are going to raise capital, make sure you raise enough! How much is enough? Look to see what others have raised and you'll have a guide to the investors' appetite.
And My Own View?
This is a very personal view of what NOT to do. You may or may not learn something from it.
In my experience, when I succeeded with a startup, it was because my original idea was sound, and I found an expanding market that I could operate in. (Expanding markets are very forgiving).
I have had a passionate belief in what I am doing and sacrificed everything to make it succeed. And I mean everything. If you are thinking work/life balance, then you are in the wrong place! There is no balance, there is just work!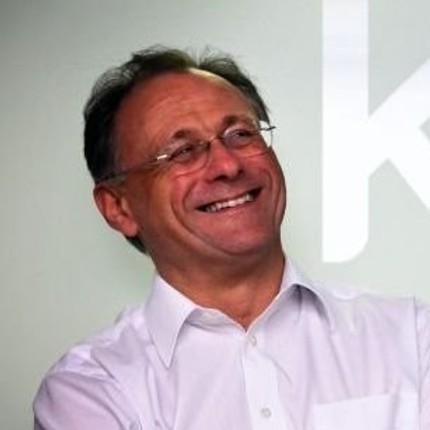 Andy Makeham has enjoyed a lifetime in software 'business development', as a programmer, implementor and entrepreneur. He has grown, bought and sold many business software companies and floated one on the public markets. He has worked with private and 'private equity' owners. Today Andy acts as a business development advisor to the software sector. In that capacity he is working with SOS Inventory.