July 27, 2020 | SOS Inventory
How Covid-19 Has Changed SME Businesses
This article is not focused on how we have all had to adapt our businesses to remote working or changes in the workplace now that some of us are back in the office. It is more about the 180-degree change of direction we have had to make to simply stay in business. For some of us, customers simply disappeared overnight. Think of the business servicing concerts or events – all cancelled! What next?
Well, being SMEs, we are famously resourceful, and quick to adapt.
The Artisan Gin Distillery
What do you think the domestic consequences of Covid lockdown will be?
1. More domestic disputes as partners are thrust together 24/7.
2. A baby boom – there's nothing on television?
3. An increase in drinking? (See 1)
Leaving disputes and babies aside, what are the hard facts about the alcoholic beverage industry? With restaurants and bars closed, there has, unsurprisingly, been a massive spike in online drink sales. Alcohol delivery app Drizly says sales surged 485% through mid-April; other stats support this.
But this steady demand isn't across the board.
Artisan gin distilleries have been hit hard with some experts doubting that many will survive the pandemic. Why so?
Scott Harris, co-owner of Catoctin Creek Distilling commented, "The market has seismically changed. Before the pandemic, we sold 60% to liquor stores and 40% to bars and restaurants. In April we didn't sell to a single restaurant or bar."
Apparently, people usually drink artisan gins and whiskeys in restaurants and bars, where they leave the drink preparation in the hands of expert mixologists. At home, consumers are less inclined to experiment with amari and bitters, and are sticking with the better known, cheaper brands.
So, what to do with all that alcohol? Once again necessity has proven to be the mother of invention. Aside from toilet paper, what was there a shortage of early in the pandemic?
Hand sanitizers! And what is the main ingredient of hand sanitizers? Alcohol! And who has loads of spare alcohol? Artisan gin distilleries.
Many switched production to the manufacture of hand sanitizers, sometimes to sell nationally as a needed income stream, but some to sell or even give away to their local community, engendering brand strength and loyalty.
According to a report on their Instagram page, Old Fourth Distillery in Atlanta started making hand sanitizer and distributing it for free on a Thursday.
"Due to the recent reports of outages and low supply in our community, we have decided to provide hand sanitizers free of charge to anyone in need," announced the company. "Made with aloe vera gel and 95% ethanol, this is no substitute for washing your hands but at a pinch it will get the job done. Available at the Distillery starting March 12th at 5pm. If you have a container, please bring it and we will be happy to fill it!"
The sanitizer has been so popular that by Saturday, its supply had been cleared out.
Moonrise Distillery in Clayton, Georgia, is making hand sanitizer using botanical gin infused with natural aloe vera.
"We are a community of huggers and hand shakers and we want to do our part to keep that warmth around but in as safe a manner as possible," the business wrote. "While washing hands with soap and water remains the best solution, we hope the sanitizer will help when that is not possible," the company stated on their Facebook page.
Both Old Fourth Distillery and Moonrise Distillery said they were accepting donations to offset the costs of making the hand sanitizers.
Durham Distillery in Durham, North Carolina, is helping its colleagues in the hospitality industry who need sanitizing solution. The distillery developed a sanitizing solution of about 70% ethanol and distilled water and is donating it to hospitality workers so that they can wipe down high-touch surfaces like door handles and sink faucets.
Restaurants
Restaurants were majorly impacted, their owners left wondering how to survive with no traditional customers. Many have moved to online ordering with curbside pickup, some quite innovatively.
Christianne Ricchi, chef-owner of Ristorante i Ricchi in Washington D.C., had to turn on a dime when her Tuscan-inspired restaurant was shut down in March. To keep the business going, she launched the I Ricchi Food Club, featuring a curated four-course Italian dinner available for preorder and pickup. The price ranges from $43 to $49 per person for one pickup, with a 20% discount if customers sign up for a once-a-week, four-week subscription. Each meal comes with a candle, optional wine pairing and personal travel notes relating to that night's culinary journey. Ricchi's goal was to create a restaurant experience at home.
"About 80% of people signed up for all four weeks," says Ricchi. The Food Club continues to generate revenue and helps with operating expenses. "I know exactly how much food to order each week, how many meals to prepare and what staff to enlist," she says. The concept also sparks her creativity as a chef, Ricchi adds, as she's excited about developing a new culinary journey every week.
The uncertainty of a second coronavirus wave is why Greg Baxtrom is not reopening his Brooklyn, N.Y. restaurant, Olmsted, in its former mode—at least until next spring, when Greg hopes a vaccine may be widely available. He is currently operating a food bank in the main restaurant space at the Olmsted Trading Post out of the private dining room, which has its own entrance and garden. The food bank is funded so it helps offset running costs.
Whilst many restaurants started selling groceries during the pandemic, many abandoned the idea once they geared up for reopening. Baxtrom intends to keep Olmsted Trading Post going, expanding operations to seven days, and adding delivery. "Shoppers line up every day," he says. "We sell about 200 items, many of which people can't get at their regular grocery store, plus prepared foods from our menu."
Alma Cocina Latina restaurant in Baltimore also transformed into a relief kitchen during the pandemic, feeding communities in need. Chef-owner Irena Stein works with Mera Kitchen Collective, a nonprofit that creates jobs for refugee and immigrant women, to staff up, with funding provided by Jose Andres' World Central Kitchen. She is currently doing 3,000 meals a week. "We work miracles on a very limited budget," says Stein.
"I am going to continue the relief kitchen going forward, operating it during the day to feed communities in need, and opening as Alma Cocina Latina only in the evening," she says. Social gastronomy, also referred to as food justice, is central to her mission, and Stein feels that it is especially important to redistribute food equally throughout the community in times of crisis. But the plan also makes business sense. "I can only fill my restaurant 50% full, so I can't rehire all my employees or offer the same menu," she says.
Previously, Alma's Venezuelan-rooted menu offered several courses—appetizers, salads, soups, entrees, and desserts—with the open arepa bar at the heart of the restaurant. Stein is now downsizing the menu to focus on arepas and a few small plates along with Alma's signature cocktails. "Guests can have a quick meal and cocktail, then go. That allows me to turn tables faster and increase customer counts," she says.
The daytime operation taps into the different nationalities of the kitchen workers to create homestyle global dishes from scratch. A chef leads the team, ordering the food; everything is fresh, healthy and zero-waste, says Stein. Each meal includes a protein, carb and veggies, and ingredients are roasted or grilled, never fried.
"I have a quick muscle for reinvention," says Stein. "Alma is not just in survival mode; the new concept has a cultural component that conveys an important message through food."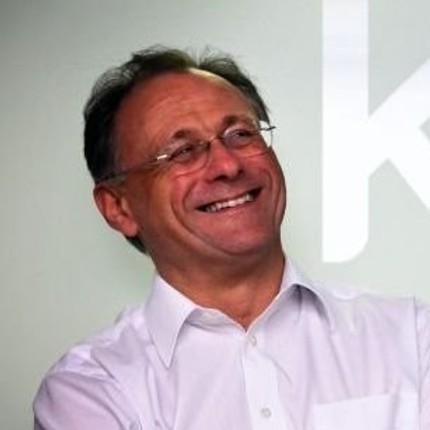 Andy Makeham has enjoyed a lifetime in software 'business development', as a programmer, implementor and entrepreneur. He has grown, bought and sold many business software companies and floated one on the public markets. He has worked with private and 'private equity' owners. Today Andy acts as a business development advisor to the software sector. In that capacity he is working with SOS Inventory.