May 04, 2020 | SOS Inventory
Case Study: The Cookie Dough Cafe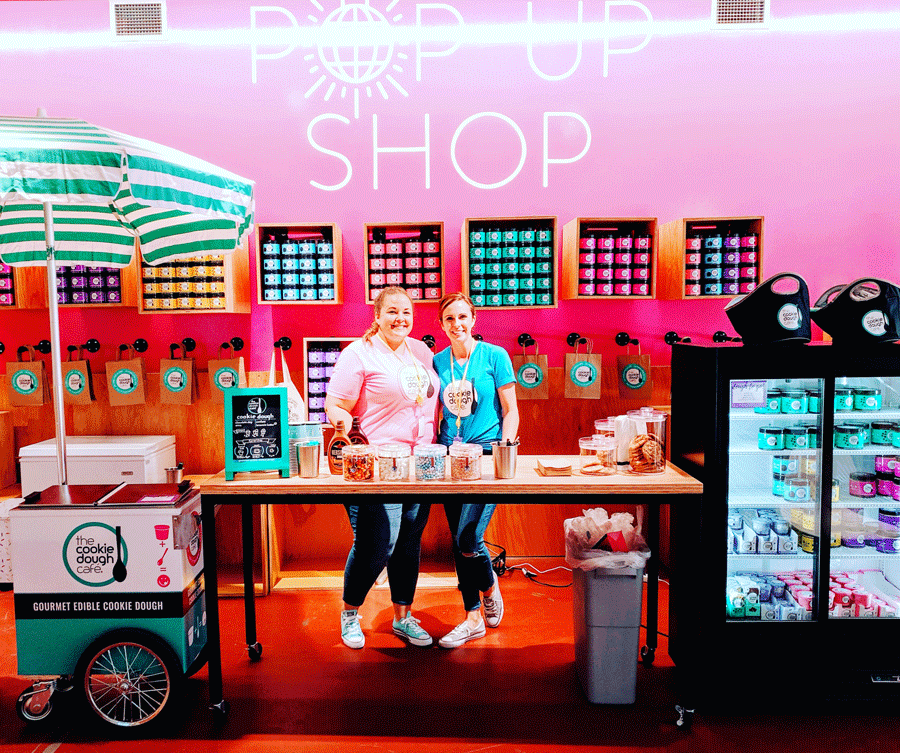 At SOS Inventory, we have enjoyed being a small part of the success of The Cookie Dough Café.
The Cookie Dough Café has blossomed over recent years from start-up to national brand, adopting SOS Inventory when spreadsheets became unmanageable.
Joan Pacetti, co-founder and co-owner takes up the story.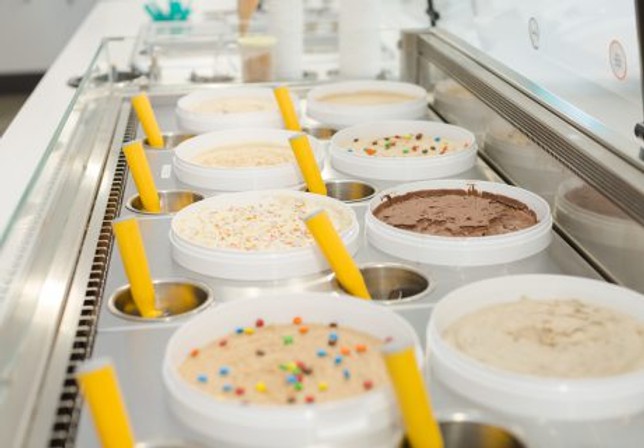 "We only had one product with a few different flavors, a few jars and labels. All manageable with spreadsheets. When we found a manufacturer who could make products specifically for The Cookie Dough Café, the range increased; there were more lids, jars, and mini-cups making spreadsheets untenable. That's when we needed SOS."
Looking back to the start, co-founders, Joan Pacetti and Julia Clark, began experimenting with cookie dough recipes in their own kitchens in Central Illinois. Once packaging and recipes were perfected, "We subleased a small commercial space from a local popcorn shop," said Joan. "We only had a few local grocery stores buying from us. Then as demand grew we rented our own commercial kitchen in Bloomington-Normal."
Joan and Julia's story is an inspirational tale of making cookie dough a national sensation. The company sells edible cookie dough in a variety of flavors to supermarkets and retail outlets.
Like all the best ideas, you wonder why no one thought of it before. Everyone loves to eat raw cookie dough far more than the baked cookie. Yet, nobody saw the commercial potential until Joan and Julia launched their business and that's how The Cookie Dough Café was born!
In 2013, Joan and Julia began working with their first distributor and that was when the business took off. Distribution, along with national exposure on Shark Tank, was a recipe for success! "We are now in forty-eight states throughout the U.S. in retailers such as Walmart, Sam's, Jewel, and select Albertson's. Our main focus is supermarket sales; this accounts for 99% of our business. We will also be in 2,200 Speedways by July of this year."
Some six years ago, Joan and Julia selected SOS Inventory as an IT platform to support growth. "It has been great working with the team at SOS, they give tremendous customer service. SOS is always able to figure things out for us to help make our process more efficient. When we secured the Walmart and Sam's accounts, SOS connected with our EDI provider to pull the information automatically; no more hand typing of numbers."
"We use three main distributors," confirmed Joan, "because they service businesses nationwide and reach retailers that might not otherwise have the storage space to meet our minimum order quantities."
The Cookie Dough Café's products are currently sold in 12,000 supermarkets across the USA, but this number represents just a small percentage of the available market, so growth seems certain to continue.
"We have looked outside the USA and have spoken with a few exporters over the years, most recently, one in Mexico," confirmed Joan, "but the size of the as yet untapped available market in the USA combined with the added complexities of exporting (languages, compliance, etc.) mean that exports are not currently at the top of our agenda."
The company website is much more than a usual business website. It features creative ideas for incorporating cookie dough into cakes, icing and pie recipes – fun ideas that they share with social media.
"We follow trends for popular cookies and often base recipes on that. Our storefront in Portland, Oregon, sells our product by the scoop and we use this as our test-bed. We test what sells and what doesn't and that helps us decide what new products to offer to the supermarkets and distributors. That said, chocolate chip remains a perennial favorite."
Her partner is currently located near Portland and helps ensure the storefront runs smoothly, overseeing the menu and staff at the café.
Joan and Julia plan to expand awareness by attending more food and restaurant shows to introduce their product to people who might want to include it in the creation of desserts.
All of their ingredients and packaging are purchased in the U.S. "We are proud of that and try to support U.S. companies whenever possible. We particularly love our chocolate chips and have sourced high quality chocolate from the outset as the rich cocoa flavor compliments the sweetness of our dough. We tend to stick with what we know works – supply chain, quality of product, delivery times and price is a factor, too, of course."
Regarding her experience working with SOS, Joan says, "Any time something changes with our internal processes, someone from SOS does the research and helps us with it. We will get a response within an hour if we email and they ALWAYS pick up the phone when needed. They will even type out instructions for our employees. They always go above and beyond."
At SOS we are delighted to have been a small part of Joan and Julia's great success story, enabling their team and The Cookie Dough Café to catapult to success. We look forward to seeing them reach their next goal – and taste testing their next flavor!